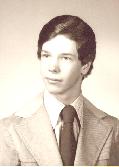 This is one of many documents in the case file of this U.S. federal government whistleblower fired for reporting employer law violations. For a quick case summary, click here, or for its safety law aspects, here, or for the case in environmental terms, here. For common law precedents, click here, for a history of and exposes of racism in the criminal justice system, click here.
This circumstance is now past two decades of seeking review to begin. When the U.S. federal government wants to prevent review of a law violation by itself, it can really stall. But re the average violator, it can crack down fast and hard. This paper is from the 18th year.

"Pontius Pilate of the Potomac"—is how Starr was described in a blistering denunciation by James Davidson, the editor of the newsletter Strategic Investment. "Starr will fade, but he will not be forgotten. Historians will certainly have something to say about him. When 'The Decline and Fall of the United States' is written, Starr will merit a chapter. He will be seen as a weak, temporizing man who lacked the force of character to confront a corrupt system." [p 113].
---
Prior Special Prosecutors had "all understood, instinctively, that they were called upon to make some sacrifice for the republic and its citizens. Decorum demanded no less. Not Kenneth Starr." [p 150].
---
"This was not a man who understands the nature of his duty." [p 151].
---
"The bastard." [p 174]. —Quotes are from Ambrose Evans-Pritchard, The Secret Life of Bill Clinton: The Unreported Stories (Washingtton, D.C.: Regnery Pub, Inc., 1997).
According to The Macomb Daily, p 8A, 31 March 1999, another witness, Julie Hiatt Steele, has come forward against Kenneth W. Starr.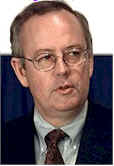 A Virginia woman, she is being called to testify in Starr's prosecution of Susan McDougal, that Starr prosecuted her for being truthful. Her anticipated testimony is another in a series of incidents alleging that Starr favors falsity vs truth, as an attorney, Mark Geragos, observes.

Pletten too knows Starr's propensity to disregard the truth, and to support, cover-up, aid and abet, extortion to try to force him to stop blowing the whistle, bribery, perjury, obstruction of justice, etc. He was involved in litigation against me, punishing me (a Crime Prevention Officer) for being truthful in reporting illegal activity, involving an extortion attempt to extort from Pletten a retraction of his anticipated testimony. Pletten's case was "heard," over his objections, by employer-chosen "adjudicators" in Chicago.

Chicago is where the entire court system [Circuit Court of Cook County, Illinois] was run in such an egregiously corrupt fashion as to constitute a criminal enterprise. References:
United States v Murphy, 768 F2d 1518, 1531 (CA 7, 1985) cert den 475 US 1012; 106 S Ct 1188; 89 L Ed 2d 304 (1986)
United States ex rel. Collins v Welborn, 868 F Supp 950, 990 (ND Ill, 1994)
United States v Maloney, 71 F3d 645 (CA7, 29 Nov 1995) cert den 519 US 927; 117 S Ct 295; 136 L Ed 2d 214 (15 Oct 1996),
Bracy v Gramley, 520 US 899; 117 S Ct 1793; 138 L Ed 2d 97 (9 June 1997).
---
Is it hard to understand why I want EEOC review, not Chicago's?!
---
Is it hard to see why the employer insists on obstructing EEOC review, to force me to Chicago MSPB!
Chicago "Adjudicators" ignore pertinent issues:
Wherefore I want review in the legitimate forum, the EEOC's 29 CFR § 1614, forum, which considers ALL issues the plaintiff wants considered. This full, i.e., genuine, review is what Starr aided and abetted in preventing.
As Starr's conduct violated federal and state law, I filed a complaint against him on the subject in January 1991. Investigation of the complaint is being obstructed. This is obstruction of justice. Starr wants to force others to testify, but he doesn't do so in Pletten's case pending against him for now over ten years.
Five years ago now, Pletten filed a petition to attempt to get an order to move the case forward in Washington, D.C. The text of that petition and copies of a couple papers from Pletten's voluminous case file are reproduced below.
---
EQUAL EMPLOYMENT OPPORTUNITY COMMISSION
Office of Federal Operations
P. O. Box 19848
Washington, D.C. 20036
Leroy J. Pletten, )
Appellant, )
v. ) Docket No. 01990657
)
Kenneth W. Starr, et al., )
Agency/Respondents. )
_____________________________)
PETITION FOR ENFORCEMENT OF SETTLEMENT AGREEMENT
The facts herein are undisputed. Appellant, pursuant to 29 CFR §§ 1613-1614, requested assignment of an EEO Counselor in 1991. Purpose: to process discrimination complaint against Kenneth W. Starr. Others receive EEO Counselors immediately upon request, pursuant to the 21 day time frame for Counselor to act. The agency's local EEO Manager, K. R. Adler, sought to comply with 29 CFR §§ 1613-1614 in this regard. Adler did settlement action: agreement to obtain the review process (counseling, investigation, hearing), starting with assignment of an EEO Counselor to review and report on the actions of Starr.

However, due to obstruction of justice, this has not occurred.1 Respondents' named by Adler have procured, aided, and abetted, refusal to assign an EEO Counselor. This refusal has been ongoing for an unprecedented number of years, despite my follow-ups. Refusing me an EEO Counselor, notwithstanding the settlement to obtain one for me, is a new act/pattern of discrimination. Others are not denied EEO Counselors, but are instead assigned one immediately as above stated.

WHEREFORE, please issue an enforcement order enforcing the settlement, directing that
an EEO Counselor be assigned immediately and full processing (investigation and hearing) occur as done for others; and/or in the alternative;
(2) render a verdict/finding that respondents are in default (as others would be so found) pursuant to their obstruction of, and egregious refusal to abide by, the 29 CFR §§ 1613 and 1614 time limits, and (a) grant "make whole" relief as undisputed, and (b) direct disciplinary action, including disbarment, against respondent and accessories retroactive to when same would have occurred but for the obstruction of justice shown on the record.
Respectfully,
/s/Leroy J. Pletten
Leroy J. Pletten
Personnel Office Crime Prevention Officer/Appellant
(810) 739-8343
________________________________
1 They foresee that assigning a Counselor, i.e., obeying the 29 CFR 1613-1614 process of mandatory review, will lead to findings of misconduct by Starr, et al. The Counselor's Report and anticipated testimony will, they fear, foreseeably find that Starr violated the federal code of ethics; used his public office for his private gain; had roles conflicting with government assignments; procured, aided and abetted defiance of EEOC's prior orders on my behalf; made false and/or misleading statements and actions; used forged evidence; obstructed the police investigation confirming the latter; and obstructed compliance with federal and Michigan law in the underlying situation. Purpose: reprisal against crime prevention officer whistleblowing on officials' smuggling (gateway drug) contraband onto government premises. This was causing a hazard to fellow employees and appellant. Smugglers, aided and abetted by Starr, did retaliatory ouster from position as purportedly unqualified, after my having held CPO position for years with awards for excellent performance. Respondents fear that 29 CFR §§ 1613-1614 review will verify a pattern of unlawful acts, including his doing same to curry favor with anticipated clients, constituting unlawful use of Starr's public office for his private gain. Wherefore, respondents are obstructing the making of such findings, via obstructing and preventing the review process from beginning, via obstructing assignment of an EEO Counselor, despite the settlement to provide same as 29 CFR §§ 1613-1614 mandates.
---
DEPARTMENT OF THE ARMY
UNITED STATES ARMY TANK-AUTOMOTIVE COMMAND
WARREN MICHIGAN 48397-5000
REPLY TO

ATTENTION OF
AMSTA-CQ (690-700h) 6 Aug 91
MEMORANDUM FOR Director, Equal Employment Opportunity Compliance
and Complaints Review Agency, ATTN: SFMR-RBE
(Ms. Van Dyke), Room 222, 1941 Jefferson Davis
Highway, Arlington, VA 22202-4508
SUBJECT: EEO Complaint of Leroy J. Pletten and M. P. W. Stone, Secretary of the Army
1. Reference SFMR-RBE letter, 11 Apr 91, received 15 Apr 91 and recent discussion between Mr. S. Kelley and Ms. E. Bacon, of the TACOM Legal Office.
2. Mr. Pletten's 7 Jan 91 request for counseling relates to his complaint against the Honorable Kenneth W. Starr, Solicitor General. The position of the U. S. Army Military District of Washington was requested on behalf of Mr. Pletten on 15 Feb 91. To date there has been no response.
Kenneth R. Adler
KENNETH R. ADLER
Equal Employment Manager
CF:
L. Pletten
AMCEE
AMSTA-LA
---
EQUAL EMPLOYMENT OPPORTUNITY COMMISSION
Office of Federal Operations
P. O. Box 19848
Washington, D.C. 20036
Leroy J. Pletten,
Appellant,
v. Docket No. 01990657

Kenneth W. Starr, et al.,
Agency/Respondents.
________________________/
AFFIDAVIT IN SUPPORT OF PETITION
FOR ENFORCEMENT OF SETTLEMENT AGREEMENT
STATE OF MICHIGAN )
)SS
COUNTY OF MACOMB)
Petitioner Leroy J. Pletten, being first duly sworn, deposes and says that his allegations in his Petition for Enforcement of Settlement Agreement are true and correct; no answer to said Petition, served 15 Sep 1998, has been received; more than sixty days have transpired; and therefore he deems it undisputed and uncontested, hence, to be accepted pursuant to case law, e.g., Ceja v U.S., 710 F2d 812 (CA Fed, 1983).
Respectfully,
Leroy J. Pletten
Leroy J. Pletten
Personnel Office Crime Prevention Officer/Appellant
(810) 739-8343
STATE OF MICHIGAN
)
)
SS
COUNTY OF MACOMB
)
On November 18, 1998, Leroy J. Pletten, whose identity I provided on the basis of his driver's license, appeared before me, and signed and acknowledged this document.
Janice A. Olszewski
Janice A. Olszewski
Notary Public, Macomb County, MI
My Commission expires: 11-23-2001
---
Other Materials in Case File
---
Related Websites
Supportive Actions By Michigan's Governor
While decision is pending on whether to even allow review on the merits to begin, the petitioner will continue to post additional materials from the case file, including issues on the merits, as able.

The Parallel DOJ Racketeering Case Against Tobacco Companies

Your assistance is requested. "[T]he threat of being fired is equal to the threat of most minor and some not so minor criminal sanctions," Herzbrun v Milwaukee County, 338 F Supp 736, 738 (ED Wis, 1972). You are yourself endangered, when federal employees fear to protect you.
As Thomas M. Devine and Donald G. Aplin, "Whistleblower Protection—The Gap Between the Law and Reality," 31 Howard Law Journal (#2) 223-239 (1988), show, becoming a whistleblower can be the end to a federal employee's career, family, health, and normal life circumstances. Use of misconduct against federal employees is not confined to my situation. You are affected when we fearful to do our job on your behalf.
Please write to the President asking him to order a genuine investigation, and when he verifies that no notice of charges was issued me (unlike what is provided to others accused of genuine wrongdoing), to reinstate me.

The President's Address for Employee Issues

1600 Pennsylvania Avenue
% White House Office of Agency Liasion
Old Executive Office Building, Room 6
Washington DC 20502

"Removal" is defined as "A disciplinary separation action, other than for inefficiency or unacceptable performance . . . where the employee is at fault," according to Federal Personnel Manual Supplement 296-33, Subchapter 35, Glossary, page 35-11, pursuant to pre-identified (30 days prior) written notice of charges of violating conduct rules or performance standards, citing the rules, qualifications requirements, and/or performance standards involved as allegedly having been flagrantly and willfully violated, incidents, dates, witness names, etc., and typically citing prior corrective action (warnings, unsatisfactory ratings, reprimands, suspensions, etc.) having failed to secure improvement in performance and/or conduct.
You can easily verify the lack of notice. Cite the Freedom of Information Act, 5 USC § 552. Request a copy of the notice of charges (misconduct, malperformance, etc., warranting disciplinary removal) citing the rules, qualifications requirements, and/or performance standards involved, incidents, dates, witnesses, etc., all 30 days prior to ordering me off the premises. When you get a denial letter, or no response, you will have verified my claim. Of course, when there is no notice, legally the person is on the rolls. Analogy: when there is no divorce decree, there is no divorce, no matter how many years have transpired!
---
For Those With Interest In Underlying Issue
In Different Styles For Different Perspectives
So As To Offer A Connection to the Reader