Using "force" to kidnap people into slavery is, abolitionists said, a sin, i.e., immoral, and had never been legal here. So how could it be occurring? Everyone, including Southern legislators and congressmen, knew the information herein.

For example, secessionist James A. Bayard said at the time of secession,

"The sole cause of the existing disunion excitement which is about to break up the government is the . . . antislavery . . . sentiment." (Cited in Allan Nevins, The Emergence of Lincoln, vol II [New York: Charles Scribner's Sons, 1950], section on secession in the Lower South, pp. 328-335.)
---
"I have, senators, believed from the first that the [First Amendment freedom of speech and press] agitation of the subject of slavery would, if not prevented by some [unconstitutional] timely and effective measure, end [result as people became aware of slavery's characteristics] in disunion."—South Carolina Senator John C. Calhoun, 4 March 1850.

Here is another example. Alexander H. Stephens, the Vice-President of the Confederacy, knew the information herein stated. He so stated shortly after the secession leading to the Confederacy. He admitted that the South DISAGREED with the views of the Founding Fathers and Constitution about slavery being a sin and violation of natural rights as the above references discuss. On Thursday, 21 March 1861, in his "Cornerstone Speech" (extract below), he specifically so stated in a public and published analysis, concerning the issue of:

". . . African slavery as it exists among us . . . . This was the immediate cause of the late rupture [secession] and present revolution.

"[Thomas] Jefferson, in his forecast [prediction of possible U.S. history], had anticipated this [disunionism over slavery], as the 'rock upon which the old Union would split.' He was right.

"What was conjecture with him, is now a realized fact [March 1861, secession in effect]. But whether he [Jefferson] fully comprehended . . . may be doubted."

"The prevailing ideas entertained by him and most of the leading statesmen at the time of the formation of the old Constitution were,

[1] that the enslavement of the African was in violation of the laws of nature [natural/inalienable right as referenced above];
[2] that it was wrong in principle, socially, morally, and politically. . . . the general opinion of the men of that day was, that, somehow or other, in the order of Providence, the institution would be evanescent and pass away . . . ."
"This was an error. . . . and the idea of a government built upon it. . . . Our new government [the Confederate States of America] is founded upon exactly the opposite idea; its foundations are laid – its cornerstone rests – upon the great truth that the Negro is not equal to the white man. That slavery – subordination to the superior [white] race – is his natural and moral condition. This – our new [Confederate] government – is the first in the history of the world based upon this great physical, philosophical, and moral truth.. . . . It [Slavery] is, indeed, in conformity with the Creator. It is not for us to inquire into the wisdom of His ordinances or to question them."—Reprinted by Frank Moore (ed.), The Rebellion Record: A Diary of American Events, 11 vol (New York: G. P. Putnam, 1868), Vol. I, pp 44-49.
---
Seceding states South Carolina, Mississippi, Georgia, and Texas in their secession resolutions emphasized slavery as THE cause, says Curtis F, in "Absolute Proof the Civil War Was About Slavery" (3 November 12013).
---
President Jefferson Davis said likewise, emphasizing slavery as the underlying factor, in his Message to Congress (29 April 1861)—Moore, supra, pp 166-175.
---
Emphasis on slavery as THE issue, was cited by the Charleston, SC Mercury (11 Oct 1860); and the New Orleans, LA Bee (14 Dec 1860).
---
Slavery as the cause was cited by Southern secession documents, the voting process for secession, and the members of Congress of resigned to join the Confederacy. The seceders wrote the South's Constitution to specifically uphold slavery, i.e., worded it unlike the U.S. Constitution. For details, see David Barton, "Confronting Civil War Revisionism: Why The South Went to War" (December 2008).
---
General Ulysses S. Grant concurred in Southerners' analysis of slavery as causing the War. "The cause of the great War of the Rebellion against the United States will have to be attributed to slavery."—Personal Memoirs (New York: C.L. Webster & Co, 1885-1886), Vol. II, Chapter XXI, Conclusion, first sentence.
---
Pro-slavery Reverend Dr. Smythe of Charleston said "The war is a war against slavery, and is therefore treasonable rebellion against the Word, Providence and Government of God." [Abolitionists believed the opposite, that the War and Emancipation Proclamation were enforcement actions, the extreme opposite of rebellion.]
---
"We went to war on account of the thing we quarreled with the North about. I never heard of any other cause of quarrel than slavery. Men fight from sentiment. After the fight is over they invent some fanciful theory on which they imagine that they fought.'' -- Confederate Col. John Mosby, cited by Leonard Pitts, Jr., "The South fought to keep slavery, period" (Miami Herald, 14 April 2010), and: "Confederate 'President'' Jefferson Davis once flatly cited 'the labor of African slaves' as the cause of the rebellion."

What was the problem? There are several aspects to the answer. For example, there was plain disagreement with the 'slavery is sin' and 'slavery violates natural right' beliefs of Northerners and religious people. So the issue is, why did they disagree? Moral people understand that they personally do not want to be kidnapped, nor their spouses or children. So in principle, they should understand this in others!

While the South pretended to be the "Bible-Belt," Southrons in fact directly violated basic Bible principles:

What was the problem with Southern legislators? Here's an answer. Some Southern legislators were described as "a set of drunkards, gamblers, and whoremongers," words by abolitionist Daniel Worth cited by Prof. Clement Eaton, The Freedom-of-Thought Struggle in the Old South (Duke Univ Press, 1940, and New York: Harper & Row, 1964), p 140.

(Daniel Worth, supra, would likely deem his words still a good description of some Southern legislators who still disrespect rights, indeed, aid and abet rat poisoning cigarettes so as to kill Yankees and blacks in retaliation for the North having won the Civil War and freed the slaves.)

"When the elections for Burgesses [representatives] were held, the planters [e.g., of tobacco] were usually the overwhelming choice of the voters," says Alistair Cooke's America (New York: Alfred A. Knopf, 1973), p 68. "The . . . social types who were plantation owners, and therefore generally Burgesses [representatives], was always a shock to the visiting English, one of whom made the sniffy comment, in 1662, that you couldn't expect much wisdom from the Burgesses [politicians], for "they are usually such as were our servants thither, and though by time and industry they may have attained competent estates [money], yet by their poor and mean education, they are unskillful in the judging of [political matters]," pp 68-69.
For politicians, content is a mere 10%!! Non-verbal communication is 60%! with vocal tonality, pitch, and pauses 30%. Recall is a mere 25%. Reference: Stanley Zareff, "Literally Speaking," 14 Worth (#1) 46-48 (January 2005).
Here is another answer: "The readiness with which Southern [politicians] prefer the most false and audacious claims . . . exhibits a state of society in which truth and honor are but little respected."—Lewis Tappan, Address to the Non-slaveholders of the South: on The Social and Political Evils of Slavery (New York: S.W. Benedict, 1843), p 36. Of course they'd lie!
Walt Whitman deemed "seven-eighths of [such politicans] the meanest kind of bawling and blowing officeholders, office-seekers, pimps, malignants, conspirators, murderers, fancy-men, custom-house clerks, contracts, kept-editors, spaniels well train'd to carry and fetch, jobbers, infidels, disunionists, terrorists, mail riflers, slave-catchers, pushers of slavery, creatures of the President, creatures of would-be Presidents, spies, bribers, compromisers, lobbyists, spongers, ruin'd sports, expell'd gamblers, policy-backers, monte-dealers, duellists, carriers of conceal'd weapons, deaf men, pimpled men, scarred inside with vile disease, gaudy outside with gold chains made from the people's money and harlots' money twisted together; crawling, serpentine men, the lousy combinings and born freedom-sellers of the earth." Source: Prof. Joseph R. Conlin, The American Past: A Survey of American History (Vol I, to 1877), 6th ed. (Fort Worth: Harcourt College Pubs, 2001), p 414.

Note pertinent medical / analytical findings on politicians' widespread mental abnormality:
World Health Organization, "Wide research needed to solve the problems of mental illness," World Mental Health, Vol 12, pages 138-141 (WHO Press Release, October 1960) says that "people with psychopathic make-up often become leaders" / "les postes de commandement sont souvent assumés par des personnes à tendances psychopathiques"
Robert Payne, The Life and Death of Adolf Hitler (New York: Praeger Pub, 1975), says at p xi, "The psychopath in a position of supreme power is almost a common-place."
Abnormal Psychology and Modern Life, 5th ed (Scott, Foresman & Co, 1976), p 10, by James Covington Coleman, Ph.D., summarizes the 1960 WHO data thus: "individuals with psychopathic personality makeup, who tend to exploit power for selfish purposes and have little concern for ethical values or social progress, often become leaders";
Prof. Michael P. Ghiglieri, Ph.D., Dark Side of Man (Reading, MA.: Perseus Books, 1999), says at p 230, ". . . madmen—and slightly mad men—still rise to lead nations"; and
"Political Conservatism as Motivated Social Cognition," by John T. Jost, Jack Glaser, Arie W. Kruglanski, Frank J. Sulloway, 129 Psychological Bulletin (#2) 339-375 (July 2003), cites politician symptoms.
"The Authoritarians," by Robert Altemeyer (Univ of Manitoba, 2006) (concerns such individuals as "very aggressive . . . hostile . . . almost totally uninfluenced by reasoning and evidence . . . dogmatic . . . hypocrites, from top to bottom . . . two-faced, and . . . one face never notices the other [and] give the flimsiest of excuses and even outright lies about things they've done wrong [and] the rank-and-file believe them?")
H.L. Mencken says, "People constantly speak of 'the government' doing this or that, as they might speak of God doing it. But the government is really nothing but a group of men, and usually they are very inferior men."
Aspects of politican mental disorder include but are not limited to abulia, dyscalculia, dyslexia, fragmentation, confabulation, delusions including of grandeur, time disorientation, unresponsiveness to normal stimuli, and anosognosia.

A method by which such depraved people attained such disproportionate influence in America, enabling their obstructing the Constitution, was this. The South was able to install in office a disproportionate number of
Presidents
Representatives in Congress
Electors in the Electoral College.
Background on this situation is cited by, e.g.
The result was the South's disproportionate control in the courts, the civil service, and the military. Abolitionist Senator and Secretary of State William H. Seward "analyzed the civil service of the national government and could descry [identify] not a single person . . . who was 'false to the slave holding interest' [i.e., respected the rights herein cited]," say Charles A. and Mary R. Beard, The Rise of American Civilization, II (NY: The Macmillan Co, 1927), p 8. "It has come to this, that no law can be passed, no appointment made, no contract given out, but the interest of Slavery must first be consulted," said Rep. Amos P. Granger, "State Sovereignty — The Constitution — Slavery" (17 February 1859), p 8. "Our Civil Service was becoming a system of political prostitution. Roguery and plunder . . . had steadily crept into the management of public affairs." See Prof. Kenneth M. Stampp, The Era of Reconstruction (NY: Random House, 1965), p 191.

Southrons did not respect education, see background and examples 1, 2, 3, and 4. Southrons deemed educated people capable of detecting lies, inconsistencies, politician fabrications, etc., to be "elite." This Southron politician attitude continues to present, e.g., by George W. Bush (18 April 2004).
Such politicians deem that there are enough non-elite ("idiots") who will believe anything they say, to keep being elected. Audacious, pro-falsehood politicans rely on significant numbers of uninformed people, who pay little heed to events and are essentially unaware of rebuttals and alternate views, to therefore believe only such politican's claims, regardless of how blatantly false.
And on Constitutional Law matters (despite slavery being so clearly unconstitutional), the typically uneducated Southron would believe their politican words over against and instead of the clear words of the Constitution itself! This ignorance continues to present, among "unreconstructed" Southrons.

Note explanatory background data by the
World Health Organization, "Wide research needed to solve the problems of mental illness," 12 World Mental Health 138-141 (WHO Press Release, October 1960) ("people with psychopathic make-up often become leaders" / "les postes de commandement sont souvent assumés par des personnes à tendances psychopathiques") (additionally, such psychopaths are supported by vast numbers!!)
Abnormal Psychology and Modern Life, 5th ed (Scott, Foresman & Co, 1976), p 10, by James C. Coleman, Ph.D. (summarizes pertinent 1960 data thus: "individuals with psychopathic personality makeup, who tend to exploit power for selfish purposes and have little concern for ethical values or social progress, often become leaders") (again, such psychopaths are supported by vast numbers!!);
"Political Conservatism as Motivated Social Cognition," by John T. Jost, Jack Glaser, Arie W. Kruglanski, Frank J. Sulloway, 129 Psychological Bulletin (#2) 339-375 (July 2003) (cites conservative politician symptoms pursuant to multiple studies);
Polybius [205 B.C. - 125 B.C.], "none but unprincipled and beastly men in society assume the mastery over their fellows. . . ." (Volume 4). [See context by E. C. Rogers, supra, p 17].
Examples of Such Politicians' Manipulations, e.g., on Abortion (Pretending To Oppose It While Actually Helping Cause It By Supporting Tobacco; By Never Ending It, They Keep The Uneducated Voting For Them Indefinitely);
Unthinking of the Uneducated (for background, see The New Yorker (30 August 2004);
Medical History Site (Tobacco-caused-Brain-Damage) (significant in view of the slavery-tobacco link.

The pro-slavery legislators and congressmen had the data and references to know slavery to be unconstitutional. But numbers of their constituents enjoyed family destroying activities such as rape, forced prostitution, torture.

Examples

They [Southern politicians] already for a century, had a record of passing pro-rape laws. Many Southern clergy favored this, as shown by the evidence from Rev. Stephen S. Foster, Brotherhood of Thieves (New-London: William Bolles Pub, 1843), pp 71-73.
So following that pattern was continued in 1850. That year, they (with Northern congressional accomplices) passed a law (the "Fugitive Slave Act"—something NOT provided for by the Constitution, Goodell, supra, pp 227-233, and Lewis Tappan, The Fugitive Slave Bill: Its History and Unconstitutionality (New York: William Harned, 1850), pp 17-28, in essence abolishing the Constitutional right to trial by jury for one group of accused persons (i.e., persons accused of being a slave, a status without moral and constitutional basis) and in essence abolishing habeas corpus notwithstanding the Constitution's Article I § 9 clause for habeas corpus—the right long used by alleged slaves to become freed, as the above-cited court cases show.

Southern congressmen realized that honest, moral Northern juries would be a threat to their continuing criminal enterprise. Northern juries would foreseeably be a slavers' nightmare (fully informed jurors), blow the whistle, deem slavery illegal (as so many courts had already done), vote accused slaves "not guilty," and find slave-catchers guilty of kidnaping. The southern "drunkards, gamblers, whoremonger, and asses" and their Northern accessories (during Pres. Millard Fillmore's administration) in the 1850 Congress that passed the "Fugitive Slave Act" banned Northern jury review as they knew slavery was illegal and unconstitutional. As noted above, Senator Mason admitted against interest why slavers feared Northern juries:

"A trial by jury necessarily carries with it a trial of the whole right, and a trial of the right to service will be gone into . . . in determining upon any other fact."

There was no "right" to service by slaves. No slave had signed a contract to serve! (This is in contrast to indentured servants, who had signed such contracts). See, e.g.,
Lysander Spooner, Unconstitutionality of Slavery (Boston: B. Marsh, 1845, 3rd ed, 1860), pp 67-73
Benjamin Shaw, Illegality of Slavery (Boston: 1846), pp 10-11
Lewis Tappan, The Fugitive Slave Bill: Its History and Unconstitutionality (New York: Wm. Harned, 1850), pp 25-26.
So, knowing slavery to be unconstitutional, Sen. James M. Mason admitted that Southern fear of a jury trial arose as slavers would be required to show evidence

"that slavery is [by law] established in the State from which the fugitive has absconded.

"Now, this very thing, in a recent case in the city of New York, was required by one of the judges of that State."

"In that case, the judge of the State court . . . went so far as to say that the only mode of proving it was by reference to the statute book. . . . it is impossible to comply . . . for no such proof [law] can be produced . . . in any of the slave States." Cong Globe, 31st Cong, I Sess, App, pp 1583-1584 (19 Aug 1850).

Sen. James M. Mason

"said distinctly [p 1589] that he was not willing the trust the question with the Courts in the free states. . . Hence . . . the peculiar structure of the infamous Fugitive Slave bill, allowing no litigation, no counter evidence, no habeas corpus, no 'due process of law.' If slavery were believed by the slave-holders to be legal, would they fear to have the question litigated in the Courts?" Goodell, supra, p 571.

New York case law, including the earlier case alluded to, applied the above-cited "natural law" concepts against slavery. See People ex rel. Napoleon v Lemmon
, 5 Sand SCR 681; 7 N Y Super 681 (12 Nov 1852) aff'd 26 Barb 270, 287-289 (30 Dec 1857) aff'd 20 NY 562; 1860 WL 7815 (March 1860). The decision
followed the principle cited in 1849 by Rep. Horace Mann, Speech, pp 30-31
cited a number of anti-slavery court precedents including The French Slave Case, 13 Causes Célèbres 49 (1738); Somerset v Stewart, 20 Howell's State Trials 1 (1772); Sewall's Slaves, 3 Am Jurist 404 (Indiana, 1829); and Commonwealth v Aves, 35 Mass 193 (1836), supra.
Explanation for citing a French case: French policy stated in 1571, affirmed in 1607, said: "All persons are free in this kingdom; as soon as a slave has reached these frontiers and becomes baptized, he is free."
---
This case had been cited in briefing in Somerset v Stewart, 20 Howell's 1, 12 (1772).
Sen. Mason, in denouncing Northern courts, disregarded a precedent from his own state of Virginia, DeLacy, Vice Consul v Antoine, 34 Va (7 Leigh) 438 (April 1836) refusing a claim to a slave!
The Constitution's the Sixth Amendment, guarantees the right to jury trial. This right is one of the ancient 'rights of Englishmen,' part of the common law:

Patton v United States, 281 US 276, 288; 50 S Ct 253; 74 L Ed 854 (1930)
Duncan v Louisiana, 391 US 145, 149; 88 S Ct 1444; 20 L Ed 2d 491 (1968)

Here is a reprint of key aspects of the position of the government of Massachusetts in Commonwealth v Aves, 35 Mass (18 Pick) 193, 202-203 (1836):

"[N]o people are bound to enforce or hold valid in their courts of justice, any contract or law, which offends their morals, or contravenes their policy, or violates a public law, or offers a pernicious example. . . . Slavery is within all these. . . . It is offensive to morals. The testimony of ethical writers against slavery is unanimous and decisive. And some of the most eminent statesmen of the South, as Patrick Henry, Thomas Jefferson, William Pinckney, have concurred with the moralist . . . . Slavery sets before our citizens a pernicious and detestable example."

The position paper also refuted the notion that the North was like the South, in having had slavery. Not so, for example, "Massachusetts has known nothing like the slave system . . . The slavery which was abolished here nearly sixty years ago [before 1836] resembled little more than in name the . . . South [system]. It was far milder than the ancient English villenage [during Middle Ages feudalism], and differed from apprenticeship only its duration."
As the common law applied throughout the nation, freedom was a national principle, said scholar Charles Sumner, in
"Freedom National, Slavery Sectional," Congressional Globe, 32th Cong, 1st Sess, App, 26 Aug 1852, pp 1102-1114;
"The Landmark of Freedom," Cong Globe, 33d Cong, 2d Sess, 21 Feb 1854, p 11; and
"The Barbarism of Slavery," Cong Globe, 36th Cong, 1st Sess, 4 June 1860, at pp 125 / 2591 and 234 / 2603.
Sen. Sumner well described the anti-slavery viewpoint during the era of the Founding Fathers, and the subsequent moral deterioration.

"Slavery had no national flavor, existed nowhere on the national territory, beneath the national flag, but was openly condemned by Nation, Church, Colleges, and Literature of the time."
"A moral deterioration occurred in the South."
"The generous sentiments which filled the early patriots, giving to them historic grandeur, gradually lost their power."
So the nation became "not now what it was in the beginning," "it has shrunk in character."
---
"Since Washington and Jefferson, in fact ever since [Alexis] de Tocqueville wrote his well-known [1835] book on America, American mores have been deeply altered. . . . the intellectual and moral standards of the nation have [seriously] lowered, principally in political circles. Men who enjoyed some authority on account of their knowledge, their moral character or their fortune, slowly withdrew from public life, disgusted with electoral struggles, repulsed by venality, and frightened by a violent, passionate press," says Lt. Col. Camille Ferri-Pisani, Lettres sur les États-Unis d'Amérique (1862) transl. by Prof. Georges J. Joyaux (1959).
For more on the Founders' views, then being undermined and even denied by pro-slavery advocates such as Senators Stephen Douglas and Henry Clay, see Gerrit Smith, Letter to Henry Clay (1839), pp 17-18; and Abraham Lincoln, "Cooper Union Speech" (27 February 1860).

As the national moral deterioration occurred, Southern politicians passed 'slave codes.' These were unconstitutional. When ". . . the States have made available to [private] individuals the full coercive power of government to deny" other individuals their rights, that is unconstitutional. Shelley v Kraemer, McGhee v Sipes
, 334 US 1, 19; 68 S Ct 836; 92 L Ed 1161 (1948).

Thomas Jefferson had opposed such governmental misconduct in his Notes on Virginia (1797), p 298. For description of slave codes, see Charles Sumner, Barbarism (1860), pp 129-142; and Harriet B. Stowe, Key (1853), pp 76-80 and 107-109.

We must distinguish form and substance. Not just anything passed by legislators that has the form of a law, is in fact a law. To be a law, an enactment must be constitutional, i.e., within the actual de jure authority of the Legislature. This condition precedent fact is well settled.
---
"All laws which are repugnant to the Constitution are null and void." Marbury v Madison, 5 US (2 Cranch) 137, 174, 176; 2 LE 60 (1803).
---
"Where rights secured by the Constitution are involved, there can be no rule making or legislation which would abrogate them." Miranda v Arizona, 384 US 436, 491; 86 S Ct 1602; 16 L Ed 2d 694 (1966).
---
"An unconstitutional act is not law; it confers no rights; it imposes no duties; affords no protection; creates no office. It is in legal contemplation, as inoperative as though it had never been passed." Norton v Shelby County, Tennessee, 118 US 425, 442; 6 S Ct 1121; 30 L Ed 178 (1886); Wuebker v James, 58 NYS2d 671, 677 (1944).
---
"The very purpose of a Bill of Rights was to withdraw certain subjects from the vicissitudes of political controversy, to place them beyond the reach of majorities and officials and to establish them as legal principles to be applied by the courts. One's right to life, liberty and property, to free speech, a free press, freedom of worship and assembly, and other fundamental rights may not be submitted to vote; they depend on the outcome of no election." West Virginia State Board of Education v Barnette, 319 US 624, 638; 63 S Ct 1178; 87 L Ed 1628 (1943). Compare Romer v Evans, 517 US 620; 116 S Ct 1620; 134 L Ed 2d 855 (1996). The whole idea of the "Bill of Rights" is to forbid politicians to even vote on taking away peoples' rights.
---
Judges must obey and enforce the constitution and laws themselves, e.g., Matter of Hague, 412 Mich 532; 315 NW2d 524 (1982); Holman v Athens Empire Laundry, 149 Ga 345; 100 SE 207; 6 ALR 1564, 1574-5 (Ga, 1919) ("Neither the opposite party nor the public has the right, legal or equitable, to invade the clear legal rights of another. . . . final settlement of . . . rights does not lie in the broad discretion of the chancellor [court], but in the clear legal and equitable rules which bind the chancellor himself.") Judges must follow the law.
---
Unconstitutional enactments are treated as though they had never existed, see examples in one state alone: Bonnett v Vallier, 136 Wis 193, 200; 116 NW 885, 887 (1908); State ex rel Ballard v Goodland, 159 Wis 393, 395; 150 NW 488, 489 (1915); State ex rel Kleist v Donald, 164 Wis 545, 552-553; 160 NW 1067, 1070 (1917); State ex rel Martin v Zimmerman, 233 Wis 16, 21; 288 NW 454, 457 (1939); State ex rel Commissioners of Public Lands v Anderson, 56 Wis 2d 666, 672; 203 NW2d 84, 87 (1973); and Butzlaffer v Van Der Geest & Sons, Inc, Wis, 115 Wis 2d 539; 340 NW2d 742, 744-745 (1983).
8. Slavery Extended To White Women
During the Fugitive Slave Act debate in Congress, examples of white women being made slaves were cited by Northern Senators, in the Cong Globe, 31st Cong, I Sess, App, 1586 (19 Aug 1850). This is elaborated below after the following introduction to this aspect.
Southern legislators, "drunkards, gamblers, whoremongers, and asses," had a vile motive. Once they had an entire class, blacks, outside the protection of law, via their giving illegal practice priority over law, they went another step. Once there is an unprotected class, everyone is in danger; just say that someone is in the unprotected class: presto, they have no rights. This would include, did include, whites.

Newspaper advertisements for "runaway slaves" increasingly came to describe them in white coloration terms. By 1843, there was a term now no longer familiar, "white negro."

"It is no less certain that white children have sometimes been kidnapped and sold into slavery."

Example: "a boy . . . was stolen from his parents at seven years of age, immersed in a tan-vat to change his complexion, tatooed and sold, and, after a captivity of fourteen years, succeeded in escaping. The tanning process is not necessary now [1853], as a fair skin is no longer presumption against slavery. . . . That kidnappers may steal and sell white children at the South now, is evident. . . . "

"When the mind once becomes familiarized with the process of slavery,--of enslaving first black, then Indian, then mulatto, then quadroon, and when blue eyes and golden hair are advertised as properties of negroes,—what protection will there be for poor white people, especially as under the present fugitive slave law they can be openly carried away without a jury trial?"

"A Governor of South Carolina [George McDuffie] openly declared [in view of pro-worker slavery presentations by State clergy and Association], in 1835, that the laboring population of any country, bleached or unbleached, were a dangerous element, unless reduced to slavery. Will not this be the result then?"

Quoted from Harriet Beecher Stowe, A Key to Uncle Tom's Cabin (Boston: John P. Jewett & Co, 1853), Part III, Chapter IX, pp 183-184.

"And it is known that, in some cases, white persons have been kidnapped who had no African blood in their veins," says Rev. William Goodell, Slavery and Anti-Slavery (1852), p 142.

Ohio State University professor and historian Robert Davis, in his book, Christian Slaves, Muslim Masters: White Slavery in the Mediterranean, the Barbary Coast, and Italy, 1500-1800 (2003), discusses large-scale white-slavery of a type that many immigrants to the U.S. knew about having happened in Europe, and wished to avoid happening to themselves here.

See similar concern about white slavery by

Southern Senators in Congress recognized clearly that having an unprotected class of people around, meant that they and their constituents could do another family-destroying activity, enslave white women. Abolitionists objected to their moral depravity.
Southerners' actions to enslave white women became an issue during the 1850 Fugitive Slave Act debate, when southern senators were expressing their fear of honest Northern states' rights laws ("personal liberty laws") and courts giving jury trials to accused slaves. Southern Senators, on behalf of their constitutents, wanted to be able to enslave white women with impunity.
They also feared arrests of slave-catchers under anti-kidnaping laws in Northern states. Such laws and others upholding habeas corpus for accused slaves, were called "personal liberty laws."
Southern senators deemed southern and federal courts amenable to enslaving white women, but feared northern states' rights pro-liberty laws, and northern juries. Examples were cited in the debate, Cong Globe, 31st Cong, I Sess, App, 1586 (19 Aug 1850), but of course, only examples of white women succeeding in getting review.
Re an Irish girl, she was kidnapped by a Maryland slaver in Pennsylvania. The slaver alleged that she was black, and a slave, so not entitled to habeas corpus review or jury trial. Fortunately for her, Pennsylvania state courts had more integrity than southern and federal courts, so ordered review anyway, despite the U.S. Supreme Court having told Pennsylvania courts not to do so in Prigg v Commonwealth of Pennsylvania, 41 US 539; 10 L Ed 1060 (January 1842). The result was, the white girl was released, but not until after the horror of having been falsely imprisoned during the proceedings, and the terror that she might be deprived of review, and forced to go with the pervert slaver.
Significantly, southern senators treated the issue of enslaving white women with "mirth," changed the debate to jailing abolitionists who objected, and banned review by habeas corpus.

Can you now see, perceive, understand, grasp,
why almost immediately thereafter, the Party of Lincoln was established?
why so many Northerners came to see Southern Senators and their constituents as sex perverts, degenerates, rapists, white-women kidnappers?
Can you understand this now? that slavery meant kidnapping white women? and invoking Southern "states' rights" notions to oppose Northern objections!?
Can you now understand why Southerners fought so very hard in the Civil War? to be able to keep on kidnaping white women with impunity? They were enraged that we 'damn Yankees' finally meant to stop their sex-pervert thrills.
9. The Supreme Court Majority Knowingly Lied in the Dred Scott Case To Uphold Slavery
As the data shows, black people accused of being slaves had repeatedly won in court pursuant to writs of habeas corpus and other legal principles. These cases were published. Abolitionists widely circulated them. Soon, pro-slavery southerners developed a horror of educating slaves, even banned teaching reading and writing, lest they learn their rights (a modern form of this is directed against anti-tobacco education).
Along came the case of Dred Scott. Scott, a slave whose marriage was being obstructed by slavery, began trying to become free in 1834 by running away. Once he became able to litigate, he cited constitutional rights such as the Article I § 10 right to contract. He had married, and slavery violated that contract by separating him from his wife. Spooner, supra, p 98. Scott needed a writ of habeas corpus. With honest judges, that'd be no problem.
In an earlier Mississippi case, Harry v Decker, 1 Miss (1 Walker) 36 (1818), "[t]he issues . . . were identical to those . . . in Dred Scott." That Mississippi Supreme Court decision "generally evidenced a sophisticated, sensitive appreciation of natural rights and the eminent dangers of state-ordained slavery [so had] granted the slaves [in that case] freedom."—Judge Michael P. Mills, "Slave Law in Mississippi from 1817-1861: Constitutions, Codes and Cases," 71 Mississippi Law J (#1) 153-239 (Fall 2001), p 179. And see Spooner, supra, p 200.
Abolitionists concerned about the "Slave Power" feared that these moral decisions might be overruled. Such fear was expressed in, e.g., 1855, by Lewis Tappan, et al., Proceedings (June 1855), pp 34-35.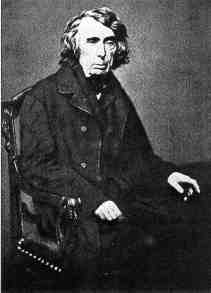 Soon, in March 1857, to the horror of moral people, the Supreme Court (the world's worst court) under tobacco user Chief Justice Roger Taney (1777-1864) in 1857 refused to free Scott! Worse, Taney used what is now called "conservative" interpretation, i.e., citing history, practice, tradition, to narrow, limit, and obstruct the words of the Constitution. Taney pretended that there had never been any such anti-slavery precedents as you saw above! precedents that millions of Americans knew existed!!
In the infamous case of Dred Scott v Sandford, 60 US 393, 407; 15 L Ed 691, 701 (1857), tobacco-user Taney (to appease slavers) hallucinated or knowingly lied that blacks

"at the time of the Declaration of Independence, and . . . Constitution . . . had for more than a century before had no rights which the white man was bound to respect; and . . . might justly and lawfully be reduced to slavery for his benefit . . . ."

So he and the Court issued no writ of habeas corpus! They ignored, defied, flouted, disdained, cast aside centuries of law and precedents! For more background, see, e.g., Prof. Stanley I. Kutler, ed., The Dred Scott Decision: Law or Politics? (Boston, Houghton Mifflin, 1967).




Examples of Writings Taney Ignored

Chief Justice Taney lied.
Or perhaps he hallucinated; tobacco is an hallucinogen; early records show that some Indians used it for that very purpose, says Jan G. R. Elferink, "The Narcotic and Hallucinogenic Use of Tobacco in Pre-Columbian Central America," 7 Journal of Ethnopharmacology 111-122 (1983), and references therein).
Or perhaps Taney displayed psychopathology;
or criminality;
or held the creationist or untermenschen viewpoint later termed "Nazi";
or rejected the Bible principles cited in Acts 2:44-45 and 4:32, 34-35 (details).

Each of the above would meet the criteria of insane: unable "to appreciate the wrongfulness of his conduct," and "to conform his conduct to the requirements of the law."—People v Matulonis, 115 Mich App 263; 320 NW2d 238 (1982), as he was a tobacco user thus not "a person of normal sensibilities," Aldridge v Saxey, 242 Oregon 238; 409 P2d 184 (1965).

---

This would be another example of "how disease . . . has frequently changed the course of civilization." See Frederick F. Cartwright (medical historian) and Michael D. Biddiss (history professor, Cambridge), Disease and History (New York: Dorset Press, 1972). See also Howard N. Simpson, Invisible Armies: The Impact of Disease on American History (Indianapolis: Bobbs-Merrill, 1980).

or lack of impartiality by going outside the record evidence;
or "conservative" (actually Confederate) type reasoning using tradition and practice to override the rule of law (i.e., the opposite method than that cited by honest judges in, e.g., the 1903, 1932, 1979 and 1982 cases).
Regardless of which is the correct medical, psychiatric, behavioral, explanation of Taney's aberration from actual reality, the bottom-line fact is clear: his denying existence of well-established anti-slavery rights recorded by anti-slavery precedents, a list so lengthy that you, the reader, have likely had slow-going through this site, and related links, the volume of data and number of precedents Taney, et al., ignored is so large!
Remember, slavers agreed with Taney's bizarre, psychotic disregard of reality! "It is difficult today to comprehend the psychosis of the southern mind. . . ." says Prof. Clement Eaton, The Freedom-of-Thought Struggle in the Old South (Duke Univ Press, 1940, and New York: Harper & Row, 1964), supra, p 384.

Note standard psychiatric data, the "special [warped] laws of logic that the schizophrenic uses in support of his complexes or ideas, which to us seem delusional. . . . keep in mind that" what "seems absurd to us is expressed . . . by the patient . . . To him, his idea is rational, unquestionable, based on an absolute conviction of its truth. His unconscious motivation, a desire that cannot be controlled . . . obliges the patient to use unusual ways of thinking," p. 65, Understanding and Helping the Schizophrenic (New York: Basic Books, 1979), by Dr. Silvano Arieti. At 46, "The patient does not attempt to demonstrate the validity of his ideas. He 'knows'; that is enough. His knowledge comes from an inner, unchallenged certitude that does not require demonstration. 'He knows.'"
---
At 24, "To date, it has not been demonstrated that the schizophrenic can be taught or coerced or convinced not to have these thoughts," says Schizophrenia: Symptoms, Causes, Treatments (New York: Norton, 1979), by Kayla Bernheim, Ph.D., and Richard Lewine, Ph.D.
---
No evidence could persuade slavers! And they did indeed hold "special [warped] ideas of logic" by which to read into the Constitution their pre-conceived notions. See a summary of slavers' warped "laws of logic" in L. Spooner's book Unconstitutionality of Slavery, supra, pages 205-236. Spooner wrote a rebuttal of those warped "laws of logic." But reasoned rebuttal was to no avail; the "psychotic" South could not "be taught or coerced or convinced." Even in the 21st century, its "unreconstructed" adherents continue to hold the long-discredited notions!
Everybody educated knew that since 1569, court precedents had found slavery illegal and unconstitutional in so many precedents that it is a burden to list examples of the cases and prohibitions! (It is taking you some time just to read this ultra-abbreviated summary!!) Taney went so far as to falsely say that Dred Scott (black) could not sue in federal court as he was not a citizen. The contrary, e.g., in Somerset v Stewart, 98 Eng Rep 509, supra, that a person need not even be a citizen to invoke habeas corpus, was widely known.
Chief Justice Taney was recognized as immoral and a liar at the time, deserving eternal infamy (tantamount to the infamy of the 7 Dec 1941 Japanese attack on Pearl Harbor), said Rep. Thaddeus Stevens (1792-1868), "Reconstruction," Cong Globe, 39st Cong, I Sess, pp 72-75 (18 Dec 1865). (Full Text) (Taney and Hitler [a Taney disciple who followed the Taney precedent that some people have no rights to be respected] were alike, both had the same mental disorder.)

For other references on the Dred Scott decision, see, e.g.,
Don E. Fehrenbacher, The Dred Scott Case: Its Significance in American Law and Politics (1978)
Earl M. Maltz, Dred Scott and the Politics of Slavery (Lawrence: Univ. Press of Kansas, 2007) (Review)
---
Pro-slavery apologists support the Dred Scott decision as correct interpretation of the pre-13th Amendment Constitution. In fact, however, the Constitution means what it says, not what the Supreme Court here falsely claimed it meant, an abolitionist point, later in essence upheld in
Wuebker v James, 58 NYS2d 671, 677 (1944) (the Constitution means what it says, not what the Supreme Court may from time to time allege it means)
Shelley v Kraemer, McGhee v Sipes, 334 US 1, 19; 68 S Ct 836; 92 L Ed 1161 (1948) (when ". . . the States have made available to [private] individuals the full coercive power of government to deny" other individuals their rights, that is unconstitutional).
---
Standard historical analysis routinely cites government's law violations:
Carthaginian violation of treaty in attacking Rome in Punic War era
Germany disregarding treaty on Belgian neutrality in 1914
Japan attack on Pearl Harbor without prior declaration of war
Nazi crimes against humanity contrary to 1923 treaty; note precedents such as U. S. v Alstötter et al. ("The Justice Case"), 3 TWC 1; 6 LRTWC 1; 14 Ann Dig 278 (1948), and The Nurnberg Trial, 6 FRD 69 (1946), establishing that following orders is not a defense; each person is required to do right, regardless of orders).
10. Northern Knowledge and Lincoln's Election/Actions
It was the Northern populace's widespread knowledge of
the "book-law" precluding slavery legality
that the Supreme Court, the world's worst court, had knowingly, grossly, egregiously lied (in the 1857 Dred Scott case) to uphold slavery by ignoring competent analysis and centuries of precedents,
that was a major factor in the election of Abraham Lincoln as President three years later, in 1860.
Lincoln would foreseeably not appoint immoral, dishonest people to the Supreme Court. Lincoln's appointees would [as Frederick Douglass said in Speech, p 19 (1860)] foreseeably decide future cases correctly, i.e., anti-slavery, pursuant to the above many precedents. For example, he appointed Salmon P. Chase as U.S. Supreme Court Chief Justice, who as an attorney had won a case arguing slavery unconstitutionality, the above-cited Birney case.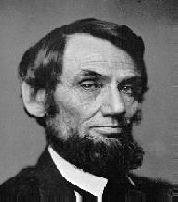 Prior to the egregious lying Dred Scott decision, Lincoln (1809-1865) had predicted that an anti-slavery president would likely not be elected by 1864, perhaps not even in his lifetime, but in that of a youth (Noah Brooks) to whom he was speaking in 1856. See Noah Brooks, Washington in Lincoln's Time (New York: Century Co, 1895). But shortly thereafter, HE was himself elected!!!
Lincoln realized that the common law "is not much known except among lawyers." "Speech at Peoria, 16 Oct 1854," Nicolay, John G. and John Hay, eds., Complete Works of Abraham Lincoln, Vol II (New York: Francis D. Tandy Co, 1894 and 1905), p 222. As slaves did not know their common law rights (having been denied the right to read and write), "Who will inform the negro that he is free? Who will take him before court to test the question of his freedom? In ignorance of his legal emancipation he is kept . . . ." (p 221). (George Mellen in Unconstitutionality of Slavery, supra, pp 431-432, had said the same thirteen years before.)
Lincoln likened pro-slavery arguments to "the old argument for the 'divine right of kings.' By the latter [argument], the king is [allowed] to do just as he pleases . . . the white man is to do just as he pleases with his black slaves. . . . The two things are precisely alike. . . ." And he rejected the pro-slavery arguments, pursuant to morality and the common law, which rejection was widely known and disseminated nationwide.
---
For related analysis of the 'divine right of kings' notion infesting Southerners, see Edward C. Rogers, Slavery Illegality, supra, p 60.
---
See also Lincoln's 26 June 1857 Speech analyzing the Dred Scott decision.
So between Lincoln's election and inauguration, pro-slavery Southerners resorted to promoting revolution and taking actions to prevent Lincoln's inauguration, overthrow the U.S. government, seize federal armories, choose a different president, make Washington, D.C., the Confederate capital, etc.
After failing in that overthrow effort, they resorted to secession to obstruct beginning compliance with the federal and state Constitutions. See references, e.g.,
Speech, Sen. Alfred Iverson, Cong Globe, 36th Cong, 2 Sess, 10-11 (Dec 1860);
the Charleston (S.C.) Mercury (7 Jan 1861);
Benson J. Lossing, Pictorial Field Book of the Civil War (NY: 1868); and
Edward A. Pollard, Life of Jefferson Davis, with a Secret History of the Southern Confederacy (Philadelphia, 1869).
The Confederates had spies and saboteurs in the North to treasonously obstruct the law enforcement effort known as the Civil War. See, e.g., John Bakeless, Spies of the Confederacy (Philadelphia: J. P. Lippincott, 1970).

Civil War, Cause of

The underlying cause of the Civil War was slavery. See references such as Adam Goodheart, 1861: The Civil War Awakening (2012). The war was "not just a Southern rebellion but a nationwide revolution" to free the country of slavery and end paralyzing attempts to compromise over it. The revolution began long before the war's first shots were fired. But it worked on the minds and hearts of average whites and blacks, slaves and free men. By 1861 it had attained an irresistible momentum. Goodheart shifts focus away from the power centers of Washington and Charleston to look at the actions and reactions of citizens from Boston to New York City, from Hampton Roads, Va., to St. Louis, Mo., and San Francisco, emphasizing the cultural, rather than military, clash between those wanting the country to move forward and those clinging to the old ways. War would be waged for four bitter years, with enduring seriousness, intensity, and great heroism, Goodheart emphasizes."
---
In the face of this, the pro-slavery South decided to secede. In this context, the immediate cause of the Civil War was South Carolina's shooting at a U.S. ship in January 1861, the Star of the West, and shooting at U.S.-bought land and property, Fort Sumter, in April 1861.
Remember Pearl Harbor? The "day in infamy"? Japan shooting at Americans without first having declared war? That's what happened to begin the Civil War.
When people start shooting at you, their "reasons" (Japan had reasons; Germany in World War I had "reasons" for shooting at the Lusitania)—their 'reasons' aren't the cause of the war. Their shooting is!
Remember your History Class? Sen. Seward had been expected in the South to be nominated for President, not Lincoln.
Remember Pearl Harbor? What if Roosevelt had not shot back, just told Japan, 'you can have Hawaii, and California, Oregon, Washington.'
That's about how it was back then, before the Civil War. The U.S. under outgoing President James Buchanan, retreating and retreating! Surrendering not just fort after fort, but state after state.
Lincoln was a near-pacifist, did nothing to recover a thing. Nothing . . . until the South did worse than Japan at Pearl Harbor. Japan simply shot and ran. South Carolina shot and took, took over Fort Sumter. Only then did Lincoln react, and then asking for a mere 75,000 volunteers!--even though Stephen O. Douglas recommended 200,000!
Southerners were determined to have conquest, conquest after conquest, to spread slavery, unconstitutional slavery. They'd even commit treason for it.
In 1850 under President Zachary Taylor (a former general), "treason" was the word. He specifically applied it to military officers who (like Robert E. Lee a few years later) would not stay loyal. Taylor said of such, "hang him as I did the deserters and spies at Monterey"--Julian Hawthorne, The History of the United States From 1492 to 1912 (New York: P. F. Collier & Son, 1898), p 875.
Pres. Taylor's attitude was to "defend [the Union] not by compromises [with slavers], but by putting down treason with the strong hand. Had he lived another year, either the war of secession would have taken place [immediately, i.e., by 1851], or it would never have taken place at all. But he died [of no known natural cause but of apparent poisoning July 1850] and so made way for the immortal career of Lincoln." Hawthorne, p 880.
But sadly, only after a series of three cowardly spineless Presidents (Fillmore, Pierce, Buchanan) whose depravity led Southrons to feel they could commit treason (including apparent poison-murder of President Taylor) and get away with it.
For slavers, traitors, and their accessories, attempting to obstruct the war effort and thus aid and abet its overthrow and/or losing the Civil War, Chief Justice Taney was perfectly willing to issue writs of habeas corpus, e.g., in the case of Ex parte Merryman, 17 Fed Cas 144 (#9487); 9 Am Law Reg 524; 24 Law Rep 78; 3 West Law Month 461; 9 Am St Trials 880-897 (CC Md, Taney, 246, 25 May 1861). To Taney, traitors could have such a writ anytime, but slaves, never!! Lincoln came to feel that Taney should be arrested, his efforts to obstruct the Union winning the war were so egregious.

Incidently, this extreme unconstitutional and immoral opposition by the Supreme Court to the Constitution's clauses against slavery, was a factor in Lincoln's Emancipation Proclamation. People would sue then as now; Lincoln knew that if he simply honestly cited Article 2 § 3 ("take care that the laws be faithfully executed"), the immoral Supreme Court, or undeed any hostile court, might declare his taking such "care" meaningless or unconstitutional. In fact, a number of lawsuits did occur:

Emancipation Proclamation Litigation Cases
---
1. Dorris v Grace, 24 Ark 326; 1866 Ark. LEXIS 33 (Dec 1866) (in tandem with a case, Hawkins v Filkins, 24 Ark 286; 1866 WL 610 (1866), by ex-Confederate Col. David Walker, which "sustained the legality of Arkansas's wartime government (and hence contracts and other legal proceedings)."
2. Leslie v Langham, 40 Ala 524; 1867 Ala. LEXIS 30 (Jan 1867)
3. Logan v State, 40 Ala 733; 1867 Ala. LEXIS 65 (June 1867)
4. Pickett v Wilkins, 13 Rich. Eq. 366; 34 S.C.Eq. 366; 1867 WL 2726 (S.C.) (Dec 1867)
5. Gholson, Adm'r v Blackman, 44 Tenn (4 Cold) 580; 1867 Tenn. LEXIS 75 (Dec 1867)
6. Weaver v Lapsley, 42 Ala 601; 94 Am Dec 671; 1868 Ala. LEXIS 174 (June 1868)

7. Slaback v Cushman, 12 Fla 472; 1868 Fla. LEXIS 16 (Dec 1868)
8. Buie v Parker, 63 NC 131; 1869 N.C. LEXIS 16 (Jan 1869)
9. Vicksburg, Etc. Railway Co v Green, 42 Miss 436; 1869 Miss. LEXIS 10 (April 1869)
10. Harrell, Adm'r v Watson, 63 NC 454; 1869 N.C. LEXIS 98 (June 1869)
11. McElvain v Mudd, 44 Ala 48; 4 Am Rep 106; 1870 Ala. LEXIS 9 (Jan 1870)
12. Andrews v Page, 50 Tenn (3 Heisk) 653; 1871 Tenn. LEXIS 122 (Dec 1870)

13. Kaufman v Barb, 26 Ark 24; 1870 Ark. LEXIS 74 (Dec 1870)
14. Henderlite v Thurman, 63 Va. (22 Gratt.) 466; 12 Am Rep 526 (June 1872)
14. Mark v McGeorge, 6 Ky Op 117; 1872 Ky. LEXIS 449 (19 Dec 1872)
16. Rives v Farish's Adm'r, 65 Va (24 Gratt) 125; 1873 WL 5155; 1873 Va. LEXIS 8 (Nov 1873)
17. Graves v Pinchback, 47 Ark 470; 1 SW 682; 1886 Ark. LEXIS 38 (16 Oct 1886)
18. West v Jones, 85 Va 616; 8 SE 468; 1889 Va. LEXIS 73 (10 Jan 1889)
19. Erwin v Nolan, 280 Mo 401; 217 SW 837; 1920 Mo. LEXIS 200 (6 Jan 1920)
---
See also the article, "The Legal Effects of the Civil War," by Erwin C. Surrency, in The American Journal of Legal History, Vol. 5, No. 2 (Apr., 1961), pp. 145-165.
So when Pres. Lincoln issued the above-cited Emancipation Proclamation, he carefully made it a purely military order in his capacity as Article 2 § 2 Commander-in-Chief. It is well-established that armies can capture enemy personnel and confiscate enemy property, e.g., troops' weapons, indeed, whatever they use to make war. Lincoln was also familiar with the book by William E. Whiting, LL.D., The War Powers of the President, and the Legislative Powers of Congress in Relation to Rebellion, Treason and Slavery (Boston: John L. Shorey, 1862), citing the power to abolish slavery in war-time enemy territory. As the Confederacy, enemy territory, was calling itself a separate nation, and calling slaves "property," using them to carry on the war effort, Lincoln could take them at their word! He could of course, note that they were using slaves for military purposes, themselves citing slavery as the only cause of the war.
So he carefully worded the Emancipation Proclamation to be a typical military order, only capturing / confiscating "property" (freeing slaves) in enemy territory or battle staging areas! Lincoln thus wisely made it unlikely that the Supreme Court could overrule it. Lincoln could not know that the dishonest Taney would die the next year, and that he (Lincoln) could then replace him with a more honest person, Salmon P. Chase.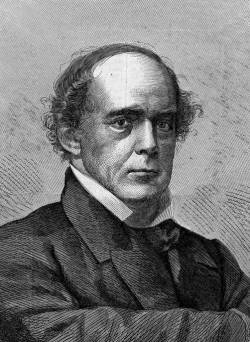 Chase was a long-time abolitionist who had already supported in the Birney case, supra, and would foreseeably continue to uphold, the Constitution's many anti-slavery clauses. He would foreseeably, as Chief Justice, agree that it was about time someone in the White House "take care that the laws be faithfully executed" against slavery! When a property seizure case did come to the Supreme Court under Chase, he did rule pursuant to the standard law commonly known, that such seizures are lawful in wartime, U.S. v Alexander, 69 US (2 Wallace) 404; 17 L Ed 915 (10 March 1865).
For more analysis on the constitutionality of Lincon's actions, see, e.g., Prof. Daniel Farber, Lincoln's Constitution (Chicago: Univ of Chicago Press, 2003).
---
In an Emancipation-Proclamation-related case, a court specifically ruled that the Emancipation Proclamation was a war measure, upholding its constitutionality, and noting that pursuant to international law (cited in authoritative texts of the era, e.g., Henry Wheaton, Elements of International Law: 2nd annotated ed. by William Beach Lawrence [London: S. Low, 1863], p 604, specifically cited by Dorris v Grace, 24 Ark 326, supra), a nation at war can legally take any measure to strengthen itself or weaken its enemy, Buie v Parker, 63 NC 131, 146, supra.
The other cases listed, also had the Emancipation Proclamation as an issue (in context of cases on, e.g., mortgages, inheritances, crime prosecutions, etc.) and deemed it proprio vigore (what it said it was, a war measure effective progressively by force of arms). (This was so even in cases such as Andrews v Page, 50 Tenn 653, supra, that defied the prior well-reasoned precedents, and denounced it (the Proclamation) as somehow unconstitutional!, and gratuitously blaming the abolitionists!)
Truly Lincoln, like any good lawyer, and military commander, had drafted it, the military seizure order, carefully and well to preclude its being overridden by corrupt judges! And helped end the unawareness of rights, that he had lamented a decade earlier.
11. The "Rescue" Doctrine: Background, Incidents and Principles
The "rescue" doctrine starts with moral underpinnings. A "rescue" need not be directed only against a private, lone, one-of-a-kind, individual situation. A "rescue" may also be done in a systemic situation of widespread abuses. The "rescue" doctrine may be said to arise from concepts such as of executing slavers (Exodus 2:11-12) and opposition to tyranny. Such opposition can include "tyrannicide." This is the case with slavery. Let's first look at background.
Tyrannicide had long been cited by Christian advocates, e.g., by
Hubert Languet (1518-1581) and Philippe de Mornay, seigneur du Plessis-Marly (1549-1623), alias Junius Brutus, Vindiciae contra Tyrannos (1579 translated 1648) (background at www.constitution.org/vct/vind_laski.htm and history.wisc.edu/sommerville/367/Vindiciae.htm)
Jesuit Fr. Juan de Mariana (1535-1624), De Rege et Regis Institutione (Toledo, 1598) (background at cepa.newschool.edu/het/profiles/mariana.htm and www.library.georgetown.edu/advancement/newsletter/66/bookburning66.htm) (killing the manifestly evil)
Scottish religious reformer John Knox (1505-1572), declared it both lawful and positively necessary to kill rights betrayers
John L. Somers, Daniel Defoe, et al, Vox Populi, Vox Dei (London: T. Harrison, 1709), providing historical background
David Walker in Appeal to the Coloured Citizens of the World (28 September 1829), elaborated this approach.
Rev. Henry Highland Garnet (1815-1882), 16 August 1843, An Address to the Slaves of the United States of America (Troy, New York: J. H. Tobbitt Pub, 1843 and 1848) (elaborated this 1 Timothy 5:8 Christian duty with respect to slavers, to halt their assaults on slaves' families. Note the same concept expressed thus a century later: "How we burned in the [soviet] prison camps later thinking: What would things have been like if every police operative [slaver], when he went out at night to make an arrest [a capture], had been uncertain whether he would return alive? If during periods of mass arrests [captures] people had not simply sat there in their lairs, paling with terror at every bang of the downstairs door and at every step on the staircase, but had understood they had nothing to lose and had boldly set up in the downstairs hall an ambush of half a dozen people with axes, hammers, pokers, or whatever was at hand? The organs [police / slavers] would very quickly have suffered a shortage of officers and, not withstanding all of Stalin's thirst, the cursed machine [arrest system] would have ground to a halt."—Aleksandr Solzhenitsyn, The Gulag Archipelago (New York: Harper & Row, 1973), Chapter 1, pp 3-18, especially p 13. (book on soviet-era concentration camps). And see also "Free at Last" (BBC Documentary, March 2007), on "history of black and African resistance to slavery."
Rev. Theodore Parker in John Brown's Expedition Reviewed in a Letter from Rev. Theodore Parker at Rome to Francis Jackson, Boston (Boston: The Fraternity, 1860), defended John Brown's rescue actions and the right of slaves to kill slavers.
Abolitionist Attorney Wendell Phillips advocated this approach in U.S. jury trial context. Phillips knew: "What supports slavery? Northern bayonets, calming the masters' fears. . . . Disunion [ceasing the North's aiding and abetting slavers] leaves God's natural laws to work their good results. . . . Under God's law, insurrection is the tyrant's check [restraint]. Let us stand out of the path [get out of the way], and allow the Divine law to have free course [i.e., slave insurrection, self-rescue]."
Abolitionist Henry C. Wright said, "Resistance to slaveholders and slavehunters is obedience to God, and a sacred duty to man. . . . [It is] our right and duty . . . to instigate the slaves to insurrection."
"Rebellion to tyrants is obedience to God."—John Bradshaw (1602-1659).
See also the "original grant" doctrine; the Domitian assassination precedent; and examples of what happens when people are submissive, non-resistant toward tyrants, thus enabling even more tyranny, as shown by Aleksandr I. Solzhenitsyn, The Gulag Archipelago (New York: Harper & Row, 1973), Chapter 1, pp 3-18. Note especially p 13:

"How we burned [contemplated] in the prison [slave] camps later thinking: What would things have been like if every police [slave] operative, when he went out at night to make an arrest [to enslave], had been uncertain whether he would return alive? If during periods of mass arrests [enslavements] people had not simply sat there in their lairs, paling with terror at every bang of the downstairs door and at every step on the staircase, but had understood they had nothing to lose and had boldly set up in the downstairs hall an ambush of half a dozen people with axes, hammers, pokers, or whatever was at hand? The organs [secret police / slavers] would very quickly have suffered a shortage of officers and, notwithstanding all of Stalin's thirst, the cursed machine would have ground to a halt."
The multiple legal facts herein cited establish the moral and legal validity of rescue efforts. Note writings for and actual rescue efforts in that era:
Nat Turner's August 1831 in Virginia
Drayton-Sayres' in April 1848
Passmore Williamson in June 1855
St. John Brown's 16 Oct 1859 at Harper's Ferry (see 1909 biography, John Brown, by William E. B. DuBois, Ph.D. [1868-1963]; and his 1853 activism; contrast with the ravings of the pro-slavery sentencing judge)
the Underground Railroad in, for example, Vermont
and the entire "Underground Railroad."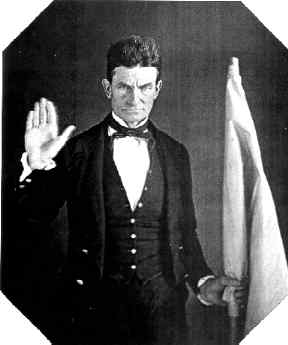 Rescue efforts are simply actions to do what the government was not doing, what the police were not doing. They were not taking "care that the laws be faithfully executed," not enforcing the constitutional laws freeing slaves (themselves uninformed of their right to freedom, as Abraham Lincoln observed, Peoria Speech (1854), p 221).
When the government does not enforce the laws (a non-allowable omission), others (private citizens) may foreseeably step in to do so. A pertinent precedent is the case of United States v McCardle, 3 Am St Trials 303-305; Wheeler's Crim Cas (NY, 18 Dec 1822). In that case, a private citizen (like Nat Turner, Rev. Rankin, John Brown, etc.) rescued two women being unlawfully detained. In court, the rescuer was upheld for doing so; and the opponent (woman-detainer / 'slaver') was criminally prosecuted!

The message for the many cases, including the Turner and Brown cases, is clear. Where vile, base, morally depraved judges (such as depraved Southern judges), would not issue writs of habeas corpus to free illegally detained people, others (e.g., Rankin, Brown, the "Underground Railroad," etc.) can act to enforce those people's legal rights. The concept of such pro-active enforcement is called "Private Attorney General," a concept upheld anew a century later by a more honest Supreme Court.
The Supreme Court explained that such "private attorney general" enforcement is being done "not for himself alone [or at all] but [for others] as a 'private attorney general' vindicating a policy that [the Constitution writers] considered of the highest priority." Newman v Piggie Park Enterprises, 390 US 400; 88 S Ct 964, 966; 19 L Ed 2d 1263, 1265 (1969). (This concept had been cited in, e.g., Oatis v Crown Zellerbach Corp, 398 F2d 496, 499 (CA 5, 1968); Miller v Amusement Enterprises, Inc, 426 F2d 534 (CA 5, 1970); and Jenkins v United Gas Corp, 400 F2d 28, 33 n 10 (CA 5, 1968)). In such a case, there is no de jure intent by the rescuer (the "Private Attorney General," the law enforcer) to violate the law, as the rescuer's purpose is to secure enforcement of the actual or supreme law, e.g., the Constitution.
Virginia's vile, depraved, immoral arresting officers, prosecutors, judges and juries that prosecuted Nat Turner, John Brown, and others, were therefore clearly not only constitutionally and legally wrong, but also morally unregenerate, vile, and depraved. They were committing their unconstitutional actions for the specific purpose of enforcing rape, torture, murder, and like depravities. As per McCardle, supra and other precedents, they were the ones who should have been arrested, prosecuted, convicted, hanged.

Significant numbers of slaves engaged in self-rescue type activities. You can understand that women being raped, women being kidnapped, have a right, even a duty, to kill their rapist, their kidnapper, thus end the crimes in process and foreseeable.
---
Slavery was Naziesque death camps writ large and long. It didn't end, like Naziism, in a mere twelve years. Slavery was Dachau, Auschwitz, Buchenwald, for the foreseeable future, century after century, no end in sight, as per Southern expansionism. Slavers, tobacco planters, had no scruples about the killings of tens of millions then, and now.
---
Note also examples of lynchings showing a pattern of disrespect for life. See also history of U.S. lynchings.
---
Is it not agreed now, that people at Dachau, Auschwitz, Buchenwald, should have killed their oppressors? not gone so passively to the slaughter? should have killed the guards? the commandants? the officials' families resident at the camps? whomever necessary to destroy them, their morale, and end the genocide. Buie v Parker, supra.
---
Is it not now felt that the camps themselves should have been bombed by the Allies?
---
Slavery is, viewed in depth, war. Slavery is war. Mitchell v Wells, 37 Miss 235, 282 (1859) (dissent by J. Handy).
---
Slavery is multiple acts of war. Slavery is aggressive war, war of aggression. Slavers' war violates standard laws of war and conducting it, i.e., slavers did not wear uniforms, did not respect civilians, did not declare war, mass-murdered civilians, did not treat slaves even up to 'prisoner of war' standards, mass-murdered prisoners, etc.
---
Remember Hiroshima? Nagasaki? Hamburg? Dresden? In dealing with nations at war, America and England have shown that it is acceptable to bomb enemy cities, to fire-bomb enemy cities, to atomic-bomb them, to mass kill enemy women and children. They are not mere unexpected "collateral damage," they are known in advance to be foreseeable casualties, they are legitimate targets. The goal is to destroy aggressor morale, thus end the war. Buie v Parker, supra.
---
Slaves (when you remember they are targets of slavers' war of aggression), have the same war-fighting rights, indeed, the right to achieve the same purpose, the ending of the slavers' war. This includes the right to use the same American/English war methods, including killing not only slavers, but their women and children.
---
Remember, killing only the camp commandant, the slaver himself, leaves the women and children as heirs, fellow soldiers, continuing the slaver war on society.
---
In combat, you shoot the enemy until they die or surrender. You shoot them even when they are fleeing, you shoot them in the back. You know that their flight indicates their intent to return fire at you, in the future. Your right to shoot, and keep shooting, continues until the enemy is wholly dead or surrendered.
---
Note Harriet Beecher Stowe's example of pioneers escaping Indian captivity.
---
Deaths of slavers, in the following case list, are thus referred to as "executions" (though called by the slaver courts, "murders"!) Slave cases exercising the right, nay, duty, to escape captivity, stop rapes and kidnaping, end slavers' war, by killing slavers and their accomplices and/or families, are documented in cases such as the following:
Byrd v State, 2 Miss (1 How) 163 (1834) (execution of a master)
Dick, et al v State, 30 Miss (1 Geo) 593 (1856) (execution of a master)
Alfred v State, 37 Miss (8 Geo) 296 (1859) (execution of slaver who'd committed rape)
Remember, slavery did involve, and rely on, vile unregenerates as judges, who ignored pro-morals precedents such as McCardle, supra.

Writers on 'Rescue' Principle

12. The "States' Rights" Myth

As we saw above, Senator Jefferson Davis' colleague Senator James M. Mason (D., Va.) had publicly admitted in 1850, that there were no states that had legally established slavery. All states had slavery bans written into their constitutions via Declaration of Independence and Bill of Rights style clauses.
In short, contrary to myth, slavery was not and never was a "state institution," but was always personal behavior, prohibited personal behavior.
All states had agreed to the Declaration of Independence and Constitution, clauses of which prohibited all aspects of slavery and provided the well-established ancient common law remedy, habeas corpus. Sen. Davis knew it, the many above-cited pro-freedom court cases, the many anti-kidnaping court precedents, and the fact that abolitionists were quoting Sen. Mason's confession across the U.S., and that Pres. Lincoln was foreseeably going to appoint moral, honest judges who knew it too.
Under the U.S. Constitution, States have certain rights, such as two Senators per state, Representatives in Congress pursuant to population size, Electoral College members, and a "republican form of government." Obviously, none of these rights provides for slavery. See Lewis Tappan, et al., Proceedings of Convention (New York, 1855), p 7.
"Whatever the rights of the States may be, they can not include nor sanctify State wrongs. The States have reserved no right to violate the inalienable rights for the protection of which both the State and National Governments were organized. They have no right to do that which the Federal Constitution, ratified by them, expressly forbids them to do." See Lewis Tappan, et al., Proceedings of Convention (New York, 1855), p 18.
The "states' rights" myth defended by slavers and their accessories, including secessionist southerners to justify their starting the Civil War (the War of the Rebellion), is thus clearly a lie.
Far from being an honest leader, Jefferson Davis (D., Miss.) was simply a type of the worst form of lying politician, a typical manipulator of Southern 'poor white trash,' one knowing he was lying, alleging a "states' right" to do what he knew to be unlawful and unconstitutional, and no right at all. Nowadays people such as him and Robert E. Lee are recognized as vicious criminals, typically charged with crimes such as CSC ("criminal sexual conduct").
Remember, they were murdering Yankees, fighting for the "right" of every Southern pervert and degenerate to rape women at will, and to 'rent-a-woman' (a pretty quadroon or octoroon) at their forced-prostitution brothels. Nowadays, their names would be on lists of sex perverts and offenders.

Southern politicians still make pretenses linking slavery and states' rights, says Stanley Crouch, "Trent Lott's Link to Racist Group Has Real Pedigree," New York Daily News (6 Jan 1999).

Southern leaders were NOT for 'states' rights.' [That was the story they told the poor white trash they manipulated!!] They vehemently denounced Northern states for passing state habeas corpus laws not excluding accused slaves. Such full-coverage habeas corpus laws were called, in that era, 'personal liberty' laws, in an effort to reduce the prevalent kidnapping of non-slaves. Pro-slavery southerners OPPOSED such states' rights' laws!

"I treat the subject lightly because to a [trained analyst] it [the Southern claim] is so totally ridiculous as hardly to warrant being taken seriously. To treat such testimonies [claims] with anything else than the ridicule they deserve does not serve, and indeed has not served, historical truth. . . . The whole story . . . is totally farcical."—Prof. W. Hugh Thomas, M.D., The Murder of Adolf Hitler (New York: St. Martin's Press, 1995), p 112.

13. Expansion-of-Slavery

The South, the "Slave Power," was ruling America, as Vice-President Henry Wilson said. The South had been manipulating the federal government to make pro-slavery policies, treaties, and wars, all to expand slavery throughout the U.S.A. and beyond, to last forever:
Click here for maps showing U.S. expansion. Slavers expanded the U.S. from the original 13 colonies sliver along the Atlantic Ocean, to extend west across the Continent to the Pacific Ocean, and southwards to seize over one-half of Mexico by war, war of aggression.
In the 1860 election, the pro-slavery candidate running against Abraham Lincoln was Vice-President John Breckinridge. "Breckinridge was pledged to take" "pro-slavery actions. He certainly would have appointed pro-slavery justices to . . . the Supreme Court. . . . Breckinridge also favored the admission of New Mexico and other national territories . . . as slave states, so the balance between free and slave states would have been permanently destroyed. [Also a factor] was the determination of Breckinridge [advocates] to extend the empire of slavery by purchasing, or conquering, Cuba. . . . a Breckinridge victory would have assured that the United States remained a slaveholding nation." Reference: History Prof. David Herbert Donald, "1860: The Road Not Taken," 35 Smithsonian (#7) 54-56 (October 2004). The choice was clear: expansionism, including white slavery: yes or no. (See also the Supreme Court decision Johnson v M'Intosh, 21 US (8 Wheat) 543; 5 L Ed 681, 543 [1823] and Prof. Robert J. Miller's "The New Land Rush" (3 May 2007) on the "discovery" doctrine.)
Other major pro-slavery Southerners wanted slavery expanded even more. Pro-slavery writer Henry Middleton of South Carolina wanted slave territory expanded to create

"a great Southern confederacy [to] extend its sway over adjacent tropical regions, over the West Indies, Mexico & Central America, with slavery as its foundation & cotton, sugar, rice, & tobacco [crops]."—Page Smith, Ph.D., The Nation Comes of Age (New York: McGraw-Hill Book Co, 1981), p 1172.

They wanted to expand slavery, have more area in which to commit their atrocities. Slavers intended to establish and

"control the newly proclaimed Confederate Territory of Arizona . . . the first step in the Confederacy's cherished plan to seize a port on the Pacific Ocean, thereby achieving its own manifest destiny and gaining access to the fabulous gold mines of the West."—David H. Rosenberg, "Confederate Manifest Destiny in New Mexico," 13 America's Civil War (#3) 51-57 (July 2000).

Slavers had obstructed Cuban independence during the 1820's South American revolts under Simon Bolivar, etc., against Spain. Goodell, supra, pp 266-267. The South intended slavery forever, and to expand it to whites, said Goodell, supra, and quoting Southern Senator Henry Clay, at pp 140-142.
Mississippi Senator Albert Gallatin Brown, colleague of Senator Jefferson Davis, advocated

"a congressional slave code [for territories, to] provide ironclad protection for our [slave] property in whatever new slave territory we annex—Cuba, Mexico, or Central America. If the North rejects our demand [to expand slavery], I would regard it as grounds for disunion."—Allan Nevins, Emergence of Lincoln, vol. 1, p 416.

Sen. Jefferson Davis and colleagues favored acquiring more slave territory south of the U.S., and to pay for it, sought a $30 million appropriation, to buy Cuba from Spain. Jefferson Davis felt that acquiring only Cuba would not be enough expansion of slavery; he also sought acquiring Central America. When a Northern senator accused Southern senators of wanting to conquer

"the whole tropical belt of the Western hemisphere," colleague Senator Robert Toombs agreed, "It's true; the whole of it."—References, see:
Jefferson Davis Papers (10 vols), ed. Haskell M. Monroe, Jr., et al., (Baton Rouge: Lousiana State Univ Press, 1971—), Vol 6, p 607 and 628
Allan Nevins, Emergence of Lincoln, vol. 1 (New York: Scribner, 1950), p 449
Cong. Globe, 35th Cong, 2nd sess. (1858-1859), vol 2, p 1187
Jefferson Davis, Jefferson Davis, Constitutionalist: His Letters, Papers, and Speeches, 10 vols., ed. Dunbar Rowland (Jackson: Mississippi Dept. of Archives and History, 1923; reprinted New York: AMS Press, 1973), vol 4, p 79.

Jefferson Davis had been Secretary of War under pro-slavery President Franklin Pierce. "Pierce tried to distract the nation from its internal problems by dreaming of expansion into Cuba, Canada, Nicaragua, and even Formosa (currently known as Taiwan)." Reference: "Fessenden & Hyde," by K. Wongs Richanalai, in The Bowdoin Orient, Vol. CXXXIII, Issue 8 (2November 2001). (Pierce's aggression into Asia terrified Japan, leading it to enter a self-defense war footing, ultimately leading to Pearl Harbor (others overlook its connection to slaver aggression and expansionism). Reference: David Bergamini (1928-1983), Japan's Imperial Conspiracy (New York: Morrow [1971].)
Pro-slavery activist Robert B. Rhett of South Carolina wanted slavery greatly expanded

"extending their empire across this continent to the Pacific, and down through Mexico to the other side of the great gulf, and over the isles of the sea . . . presenting to the world the glorious spectacle"

of a greatly expanded slavery!! These sex criminals didn't want to stop their crimes; they wanted to declare war on Mexico again, and Cuba, South America, Caribbean, and Asian nations, to have far more victims in which to continue their vile and immoral actions!

Southerners conclusively wanted "everlasting slavery," said Lewis Tappan, Address to the Non-slaveholders of the South (New York: S.W. Benedict, 1843), p 54. The term "perpetualist" was for Southerners intending to keep slavery forever. See Rev. John G. Fee, The Sinfulness of Slaveholding (1851), p 34.
Slavery forever was also the goal of
The Charleston (City) Gazette, cited by James G. Birney, The American Churches: The Bulwarks of American Slavery (1840), p 7
Senator Henry Clay, cited by Rev. William Goodell, Slavery and Anti-Slavery (1852), p 140.
Pro-slavery congressmen, referenced by Rep. Owen Lovejoy, "The Barbarism of Slavery" (5 April 1860), p 206.
J. D. B. De Bow, "an influential southern editor and publisher, wrote that it was the American destiny to absorb not only all of Mexico, but also the West Indies, Canada, and Hawaii. That was for appetizers. De Bow continued:"

"'The gates of the Chinese empire must be thrown down by the men from the Sacramento and the Oregon, and the haughty Japanese tramplers upon the cross be enlightened in the doctrines of republicanism and the ballot box. The eagle of the republic shall poise itself over the field of Waterloo [in Europe], after tracing its flight among the gorges of the Himalaya or the [Russian] Ural mountains, and a successor of Washington ascend the chair of universal [planet-wide] empire.'" Source: Prof. Joseph R. Conlin, The American Past: A Survey of American History (Vol I, to 1877), 6th ed. (Fort Worth: Harcourt College Pubs, 2001), pp 396-397.
---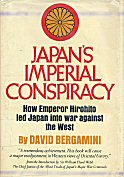 Ed. Note: Incidently, observe historical results of such threats. The U.S. threat to Japan, when commenced to be carried out by pro-slavery President Franklin Pierce, triggered Japan's self-defensive fear and armament leading to Pearl Harbor, says David Bergamini (1928-1983), Japan's Imperial Conspiracy (New York: Morrow, 1971). The Southerner-slaver role in leading to Pearl Harbor is clear.
For more references, see, e.g.,
the section of "The Origins of Slavery Expansionism," in Prof. Eugene Genovese, The Political Economy of Slavery (Pantheon Books, 1961, 1963, 1965); and
God Against Slavery, by Rev. George B. Cheever, D.D. (1857), p 172: "[I]nstead of staying it [halting slavery] where it is, they [Southern slavers] propose its universal extension. There is territory enough to carve out twenty-nine new States in the region proposed to be set open to the freedom [expansion] of slavery. There are no geographical barriers to the existence and the lust of power; it overrides every thing; there is no climate on earth unfavorable to it. Freedom is a flower that you must cherish; but slavery is a weed, as [Edmund] Burke [1729-1797] once truly said, that you may have anywhere; only scatter the seed. The question before us is as to the deliberate national extension of this system."
Slavers had rejected Virginia writer, professor, and judge S. George Tucker's 1796 suggestion to end slavery in a century, by after 1896! See his Dissertation, p 97.

Slavers, like children who never grow up mentally, had a mind-set parents recognize in toddlers. "Toddlers don't yet understand the niceties of ownership. If they see something they want, they'll take it without a second's thought—such a common behavior [as the toddler] doesn't see anything wrong with what he's done."—Lawrence Kutner, Ph.D., "How to Discipline Someone Else's Child," Parenting (March 2000), pp 119-123, at 120.

Of course, there were Northerners who objected to the expansion of slavery, e.g.,
Of course, Mexico had resisted slavers' plans of conquest and aggression, for example, at the Alamo, executing all the pro-slavery gunfighters, including Davy Crockett, Jim Bowie, and Col. William Travis, a "militant advocate of slavery." (As Southerners oft control U.S. history book writing, the "Remember the Alamo" story typically does not mention the real truth about the pro-slavery motives of the Alamo gunfighters.)
When as Rev. George Cheever alluded to, we moral Yankees merely said 'No to expansion of kidnaping and rape,' by electing Lincoln, they called us "radical" and began shooting at us, killing hundreds of thousands. Slavers make the Mafia look good (indeed, help create it via the gateway drug process leading to other drugs); slavers were clearly by far the most vicious blood-thirsty organized-crime-gang of thugs on the continent.
Abraham Lincoln won the Presidency in 1860 when the "anti-extensionists" and the "abolitionists" coalesced. Remember, the House of Representatives, due to the North's larger population, was anti-slavery. The Senate remained pro-slavery, with the Vice-President to cast a typically pro-slavery vote. Example: 22 states = 44 senators. A pro-slavery decision would need only those 22 votes; the pro-slavery Vice-President would then make the 23rd vote pro-slavery. The 11 slave states would remain in control, and thus prevent confirmation of any anti-slavery judges.
With Lincoln's election, and an anti-slavery Vice-President Hannibal Hamlin, the 23rd tie-breaking vote would go the other way, anti-slavery.
The South promptly seceded as they saw that they'd lose the courts (as Lincoln-appointed anti-slavery judges would be confirmed), and eventually even the Constitution would be enforced, perhaps even be altered by the North. Add a mere 11 more states, a two-thirds vote in Congress could occur, 33 states - 11; 66-22.
Add another 11, total of 44, that would make a 3/4th situation, to amend the Constitution, 33-11. To forestall this foreseeable situation, the South seceded.

14. The Reparations Issue

For background, see, e.g., the book by James O. and Lois E. Horton, Slavery and the Making of America (New York: Oxford University Press, 2005) (on the role of slaves in developing the nation), and Ta-Nehisi Coates, "The Case for Reparations," The Atlantic (21 May 2014).
Reparations (also known as 'damage awards,' redress, payment) are something juries, courts, and like adjudicators, award litigants every day, in thousands of different cases, and have a record going back millennia, to the Bible, to the Code of Hammurabi, and like codes of law.
Damage awards, verdicts, jury awards, of course include matters such as "back pay," one's wages of which one was deprived. This is a concept easy to understand. See precedents and principles such as are cited by
Shanley v Hervey, 2 Eden 126 (Chancery, March 1762) ("As soon as a man puts foot on English ground, he is free: a Negro may maintain an action against his master for ill usage, and may have a Habeas Corpus, if restrained of his liberty")
Payments in the 1781-1784 Era (Details)
Gordon v Duncan, 3 Mo 385 (Missouri, 1834) (a back pay/reparations case during pendency of successful case of slave winning freedom)
Benjamin Shaw's 1846 recommendation for reparations
Rev. Silas McKeen's 1848 reparations' principles
Rev. John Fee's 1851 recommendation for reparations with Mosaic precedent
General Sherman's 16 Jan 1865 Reparations Order 15 (providing land grants, reference his Memoirs of General William T. Sherman, vol. 2 [New York: 1875], pages 730-732)
"Every year since 1989, Rep. John Conyers, D-Detroit, has pushed . . . for a federal law ordering a study of reparations," says The Macomb Daily, p 9A (10 July 2006).
Mary Frances Berry, My Face is Black Is True (2006) (history of over 600,000 ex-slaves petitioning the U. S. government for ex-slave pensions, with committees from both houses of Congress supporting them, but ultimately not passed; in essence, there was strong effort for reparations for slavery while the bulk of the last generation of slaves was still alive; sadly, they were shamefully treated).
Steps and actions by Churches that can be done now.
The recent reparations request case, Deadria Farmer-Paellmann et al v Fleetboston Financial Corp, Aetna Inc, CSX, et al (E D NY, 26 March 2002), and winning decision Re: African-American Slave Descendants Litigation (CA 7, 13 Dec 2006. (News Article).
"14 Caribbean nations sue European countries for slavery reparations" (27 September 2013)
The McCormick Tribune Freedom Museum, 455 N Michigan Ave, Chicago, Ill. (reparations museum).
See also reparations-related writings, e.g.,
Penny Hess and Omali Yeshitela, Overturning the Culture of Violence (St. Petersburg: BSU Pub, 2000)
University of Dayton Law Prof. Vernellia Randall, "Reparations for Slavery Are Due, But Healing Isn't About the Money, Says Health Care Expert" (31 July 2002)
Victor Nickson, The Nickson View II: The Answer to the Horowitz-10 (1stBooks Library, January 2003)
Boris I. Bittker, The Case for Black Reparations (Beacon Press, 2003)
Randall Robinson, The Debt
Clarence J. Mumford, Race and Reparations - A Black Perspective for the 21st Century
Ray Winbush, Should America Pay?: Slavery and the Raging Debate on Reparations
Joe R. Feagin, Racist America: Roots, Current Realities and Future Reparations
Roy L. Brooks, When Sorry Isn't Enough: The Controversy over Apologies and Reparations for Human Injustice
Jana Thompson, Taking Responsibility for the Past: Reparation and Historical Injustice
George Schedler, Racist Symbols and Reparations
Alfred L. Brophy, Randall Kennedy, Reconstructing the Dreamland: The Tulsa Race Riot of 1921, Race Reparations, and Reconciliation
Arthur Serota, Ending Apartheid in America: The Need for a Black Political Party and Reparations Now
Ali Alamin Mazrui, Black Reparations in the Era of Globalization
Ali A. Mazrui, Black Reparations in a Conservative World: Racial Aspirations & Political Realities
William Kweku Asare, Slavery Reparations in Perspective
Bill Fletcher, Adolph Reed, Reparations? Yes/No
Boris I. Bittker (with introduction by Tony Morrison), Case for Black Reparations: The Groundbreaking First Book on Black eparations, Essential Reading for the Twenty-First Century
Robert S. Lecky, Black Reparations for American Slavery (At Issue)
Linda Allen Eustace, Imari Abubakari Obadele, Eight Women Leaders of the Reparations Movement, U.S.A: An Intimate Glimpse
Chokwe Lumumba, Reparations Yes!: The Legal and Political Reasons Why New Afrikans, Black People in the United States, Should Be Paid Now for the Enslavement
Ida Hakim, Reparations, the Cure for America's Race Problem: A Collaborative Effort in Reparations Advocacy by the Founding Members of C.U.R.E.
Ifama Jackson, Reparations Now - A Teaching Presentation (August 2003)
"the Moravian Church and the Episcopal Church both apologized for owning slaves and promised to battle current racism." The Episcopalians also launched a national, years long probe into church slavery links and into whether the church should compensate black members. A white church member, Katrina Browne, also screened a documentary focusing on white culpability at the denomination's national assembly," says The Macomb Daily, p 9A (10 July 2006). "[Rev.] Jayne Oasin, social justice officer for the denomination . . . will oversee its work on the issue." Browne's documentary is "Traces of the Trade: A Story from the Deep North," and it "details how the economies of the Northeast and the nation as a whole depended on slaves. 'this was . . . not some Southern anomaly.'"
Prof. Charles Ogletree (Harvard Law School) says "This matter is growing in significance rather than declining," quoted in The Macomb Daily, p 9A (10 July 2006). See also "Slavery Reparations Gaining Momentum" (AP News, 9 July 2006), "It has more vigor and vitality in the 21st century than it's had in the history of the reparations movement."
Prof. Denis G. Rancourt, "Calculated MINIMUM reparation due to slave descendants: $1.5 million to each Black citizen of the USA" (18 January 2013)
The logistical difficulty alleged seems to be, 'the amount may be hard to calculate, the time period is so far back.' But calculations extending back some significant time frames do occur.

Modern examples of tracing back in such manner include

(a) the restorations of property in East Germany, to original owners (or heirs) so as to undo the Communist government confiscations immediately after World War II;

(b) restorations of bank accounts to Holocaust victims, or heirs; and

(c) a recent Indian rights case in the State of New York, going back to the time of the 1776-1783 Revolutionary War!
Title searches on real estate at each sale, involve a significant tracing back-in-time. To persons in the analytical occupations involved, the task is routine (definitely not as onerous as it may seem to a laymen).

Back pay awards in regular employee-discrimination cases are routinely calculated. Individuals trained in the subject know how to manage many of the complexities involved.
Reparations to a significant degree, can particularly be charged against the property ownership of the era. Property records are public record, tracked back centuries. Title companies do this every day! Their title records tracking research is not an especially difficult hard process for the trained individuals involved. 'Reparations' can to a significant extent, be treated as a lien against the title! This fact can help obviate concern of those who feel that the entire reparations bill is proposed to be against taxpayers generally.
Considered this way, calculating and affixing responsibility for back pay can be done.
Let's cover the next point. Some people think "reparations" mean "back pay" and that ONLY. Imagine you are a white woman kidnapped and raped. Would you feel that damages ("reparations") are solely for "back pay"?
Of course not. You might not have even lost job time.
Any competent judge, jury, adjudicator, understands that "damages" (reparations) includes much more. The award must cover the total abuse situation (called "sexual harassment" in employee cases), and provide for actual damages, infliction of mental anguish and emotional distress, exemplary damages, punitive damages, etc. In a single recent case, a jury awarded $80,000,000 to the "felt" woman. For a lifetime of slave-holder abuses, and the potential for such abuses that slaves, especially women, faced daily, the awards would be in the trillions, including interest. (The term commonly used to reference such "damages" is "reparations").

Slavery involved constitutional rights denials. There was, e.g., no "procedural due process" in terms of enslaving people. When there is such a violation (no due process), the injured person is entitled to damages even if not harmed. Slavery of course involved holocaust-level harm. For a discussion on even the 'no-harm' situation, see Carey v Piphus, 545 F2d 30 (CA 7, Ill, 1977) rev'd and remanded 435 US 247; 98 S Ct 1042; 55 L Ed 2d 252 (1978) (damages award as procedural due process is an "absolute" constitutional right).
---
See also Garner v Memphis Police Dept, 710 F2d 240, 248 (CA 6, 1983) ("the remedying of deprivations of fundamental constitutional rights must be of prime concern to courts and other governmental bodies. A rule imposing liability despite good faith reliance insures that if governmental officials err, they will do so on the side of protecting constitutional rights. It also serves the desireable goal of spreading the cost of unconstitutional governmental conduct among the taxpayers who are ultimately responsible for it."), citing Bertot v School District No. 1, Albany County, 613 F2d 245, 251 (CA 10, 1979) (good faith reliance on the prior law of the circuit provided no independent protection from liability for wrongful act).
---
Slaves had a right to proper notice of charges! says the case of Josephine, a slave v State of Mississippi, 39 Miss (10 Geo; 19 Miss Annot Ed) 613, 647 (Oct 1861): The right to a properly drafted statement of charges is "a substantial right . . . and not a mere question of form or proceeding."
---
Since no such notices were provided to slaves, there was never any lawful slavery, never any constitutional slavery.
---
One way to do some significant portion of "reparations" is to transfer the property titles from the slavers to the slaves on the plantations and other slave locations, as of the slavery ending time frame. This title transfer would be done retroactively, and of course, on paper, for step one. Thus the slaves of the past would be recorded as the actual owners. Then following standard inheritance principles, the inheritance would pass on down the line of descent, to the current descendants.
---
For "the practical meaning of the phrase 'equality of opportunity' . . . [t]he most popular metaphor, used by Lyndon Johnson among others, was that of the shackled runner: Imagine a hundred-yard dash in which one of the two runners has his legs shackled together. He has progressed ten yards while the unshackled runner has gone fifty yards. At that point, the judges decide the race is unfair. How do they rectify the situation? Do they merely remove the shackles and allow the race to proceed? Then they could say that "equal opportunity" now prevailed. But one of the runners would still be forty yards ahead of the other. Would it not be the better part of justice to allow the other runner to make up the forty-yard gap; or to start the race all over again? That would be affirmative action toward equality."—Eugene J. Dionne, Jr., Ph.D., Why Americans Hate Politics (Simon & Schuster, 1991), p 90.
The ex-slaves were further brutalized after the Civil War, by voting denials, segregation, 'Jim Crow' laws, lynchings, mass criminalization via the DWB process which is continuing, etc., etc. And of course, they were denied the reparations/awards including land and money which they should have received, and but for the unlawfulness, would have received.
In terms of the urgency of the freed slaves being forthwith granted land, abolitionist Wendell Philips at the time saw the need for same: "Every man knows that land dicatates government. If you hold [own] land, every man his own farm, it is a democracy; you need not curiously ask of the statute book. If a few men own the territory [land], it is an oligarchy; you need not carefully scan its laws. . . . Daniel Webster said, in 1820, the revolution in France has crumbled [split] up the nobles' estates into small farms; the throne [monarchy] must either kill them or they will kill out the throne [monarchy]. . . . Now while these large estates remain in the hands of the just defeated [Confederate] oligarchy, its [Confederate] power is not detroyed. But let [the U.S.] confiscate the land of the South, and put it into the hands of the negroes and white men who have fought for it, and you may go to sleep with your parchments," see, e.g., Prof. Richard Hofstadter, The American Political Tradition & the Men Who Made It (New York: Random House, 1948, 1973), Chapter VI, p 199.
This must be viewed in combination: the receipt of additional continuing abuse continuing for a century+, combined with the non-receipt of the well-warranted awards. A halt of abuses is not in sight, so it is clear that mere "affirmative action" is a trivial, minuscule, absurdly-low, nothing. In no sexual harassment case would any victim agree to mere "affirmative action," the potential that somebody, somewhere else, some other time, might receive some possible benefit, dollar amount undefined. The victim would want her own redress, damage award of a specific high dollar amount.
Affirmative action is nothing by comparison. It is outrageous that anyone would even dare to think to oppose it, indeed, they should be advocating full payment of all accrued damages.

Even the minimal remedy known as "affirmative action" is under attack, for example, in Michigan. But it fortunately has defenders.

Since those persons entitled to the awards as of the Civil War are now deceased, reparations should be calculated retroactively, as of when they should/would have been granted but for the post-Civil War discrimination. Then the heirs should be traced, and the damages paid to them—which they would have received by inheritance, but for the discriminatory refusal to have paid them to their ancestors. Wherefore, TCPG supports full payment of reparations, and, though deeming it inadequate, affirmative action.
From a moral point of view, civil law or government, may never contravene or oppose the moral law.
"The province of human government is to protect—not to destroy man's natural rights, but more perfectly secure them to him," says Rev. John G. Fee, Sinfulness of Slaveholding (1851), p 6.
"Upon the law of Nature and Revelation all human laws depend."
"No human laws should be suffered to contradict these."
"Nay, if any human laws should allow, or enjoin us to commit a violation of the revealed law, we are bound to transgress that human law, or else we must offend both natural and revealed law."—Vol. I. pp. 28, 29. (Cited by Rev. John G. Fee, Anti-Slavery Manual (1851), pp 70-72.)
Government aiding and abetting private individuals in violating a right is unconstitutional, i.e., when
". . . States have made available to [private] individuals the full coercive power of government to deny" other individuals their rights.—Shelley v Kraemer, McGhee v Sipes, 334 US 1, 19; 68 S Ct 836; 92 L Ed 1161 (1948).
Indeed, "denial of [fundamental rights] would, upon principles of public law, be just cause of war."—Mitchell v Wells, 37 Miss 235, 282 (1859) (dissent by J. Handy).

"This [allowing rights denial via slavery, unconstitutional detentions] was allowing a state of war de jure in the body politic, which could not be prevented from becoming a war de facto to the destruction of the commonwealth [society]."—Edward C. Rogers, Slavery Illegality (1855), p 9.

"The very act [of enslaving] was a declaration of war upon human [kind]."—Rev. Beriah Green, The Chattel Principle (1839), p 18.

"The moral law, like every other law, comes not to confer rights, but to protect rights already existing. It presupposes . . . certain rights [already exist] to be guarded, not given . . . ."—Rev. John G. Fee, Sinfulness of Slavery (1851), p 11.
Some Reparations Analyses/Discussions
Who was responsible for slavery? Tobacco planters were especially guilty. They began the major use of slaves in the U.S. See Glenn Porter, ed., Encyclopedia of American Economic History, Vol II (NY: Charles Scribner's Sons, 1980), "Slavery," pp 552-561. It says "of the American slave population . . . most worked in tobacco," p 552. This occurred early, "by the end of the [seventeenth] century [1700] plantation gangs were almost wholly composed of Negroes."—Jerome E. Brooks, The Mighty Leaf: Tobacco Through the Centuries (Boston: Little, Brown and Co, 1952), p 99.
"It has been held that both the social and economic structure of the South was fixed by tobacco long before cotton became king, and that the large fortunes of the landed aristocracy of the South, the first in our country, were acquired by exploitation of tobacco land and slave labor."—Sr. Mary Anthonetta Hess, Ph.D., American Tobacco and Central European Policy: Early Nineteenth Century (Washington, DC: Catholic Univ. of America Press, Ph.D. dissertation, 1948), p 3. Dr. Hess cited, e.g., Meyer Jacobstein, The Tobacco Industry in the United States (New York, 1907), pp 31-32; and Thomas J. Wertenbaker, The Planters of Colonial Virginia (Princeton Univ., 1922), pp 23, 133, and 150.
Note "Jamestown, Virginia, the first permanent English colony in the New World . . . within several years . . . The major villain in the piece was tobacco, a crop [with] immense popularity in Europe and [which] the colonists saw as making their fortunes. The large-scale cultivation of tobacco required huge tracts of land, the more so because it [tobacco] wore out the soil at a prodigious rate [see details]. There was, of course, plenty of available land in coastal Virginia in the early 17th century, but it was heavily wooded. To the colonists it made perfect sense simply to seize [steal] the fields that the Indians had already cleared. Thus began the inexorable process of pushing the tribes farther and farther inland [via an] unceasing campaign of terror."—James A. Maxwell, ed., America's Fascinating Indian Heritage (Pleasantville, NY: Reader's Digest Assn Inc, 1978), p 152.
"King Charles in 1627 wrote to the Governor and Council of Virginia of his anxiety 'that the colony produced no substantial commodity and was "wholly built upon smoke," . . .'"—George L. Beer, The Origins of the British Colonial System, 1578-1660 (New York, 1908), pp 90-91, cited by Dr. Hess, supra, pp 2-3, n 9.
Truly, "it was tobacco that set the Southern pattern of a single . . . cash crop, grown on a large plantation," says Alistair Cooke's America (New York: Alfred A. Knopf, 1973), p 69. A prominent tobacco planter of that early era, William Byrd, lamented the amount of work time needed for raising "that bewitching vegetable, tobacco," p 69. The amount of work involved was a factor in producing slavery. Virginia "developed . . . a recognizable class system: at the top a small and hard-working class of land-owners; a main body of yeomen who, once black slavery relieved them of hard labor, became a middle class; and at the bottom the indentured [pre-paid] servants," p 68. Slavery thus created a fourth even lower class. Soon, "you would have noticed [a] novelty that took hold as the root of Southern prosperity: the heavy labor was done by blacks [in] slavery," p 72. "In [Virginia's] first forty years . . . were no more than three hundred blacks. All the lowly labor was done by white indentured servants. But tobacco called for labor battalions, and for more drudgery than skill . . . the Virginians needed slavery . . . blacks were shipped in legions," p 72.

Note that "the first moral objections came from the North . . . The first realistic objections to slavery came in the South, and there was a long and strenuous campaign to stop it. But it was not waged in the conscience of the South," p 72.

England established tobacco regulations. Colonists, e.g., George Washington, had "a hatred of the English method of conducting the tobacco business," says Howard Fast, Citizen Tom Paine (Cleveland and New York: World Pub Co, 1943), p 106. So Paine wondered if Founding Fathers' stated Revolutionary views were not "all a clever cover for their desire to be freed from the dictatatorship of the British tobacco agents," p 81.
"The cultivation of tobacco in New England . . . was opposed by the majority of the Puritans and thus there was no extensive development in those colonies."—Dr. Hess, p 3, n 12.

Descriptions of
Slavers At The Time


"When you head South, you're talking about two things—tobacco farmers and evangelicals," said Ralph Reed (2000). See also the book by Allan Kulikoff, Tobacco and Slaves (Univ of North Carolina Press, 1988).
In the South's "production of money crops for export," tobacco was the "first" of the South's "principal staples of export"—Roy P. Basler, A Short History of the American Civil War (New York: Basic Books, Inc, 1967), p 6. (Cotton—and the 'Cotton is king' myth—were after-thoughts.)
As tobacco was predominant, tobacco led to slave territory expansion attempts, supra. Thus, "the needs of the tobacco crop for virgin land and cheap labor were largely responsible for our Mexican and Civil Wars."—Pryns Hopkins, Ph.D., Gone Up in Smoke: An Analysis of Tobaccoism (Culver City, CA: Highland Press, 1948), p 251.
Slave prices were "from $600 each in 1810 to $1,000 in 1840 to $1,200 and $1,800 for a prime field hand on the eve of secession."—William C. Davis, ed. The Civil War: Brother Against Brother: The War Begins (Alexandria, VA: Time-Life Books, 1983), p 32. "The price of a slave typically represented ten times the yearly earnings of a free worker."—Porter, Encyclopedia of Am Econ History, Vol II, supra, p 556.
"A planter would consider it a good year if each field slave produced a profit of $250."—Davis, The Civil War: Brother Against Brother: War Begins, supra, p 11. $250 for a year, would still be twice what the slaver would otherwise likely earn on his own, when average annual pay was $125 for white workers.
Slavers committed rape ("amalgamation," in Southern terminology; the 1860 census showed 588,000 mulatto women. Source: Barbara Goldsmith, Other Powers (NY: Alfred A. Knopf, 1998), p 154. This was out of a mere four million slaves! i.e., a significant pervcentage! And likely add in an equal number of mulatto males. This mass rape pattern in the Old South occurred "in a context and era in which black women had little capacity to repel sexual attacks by white men . . . black women's bodies were completely at the mercy of whites. . . . Forced into the dual role of worker and breeder, black women rountinely experienced forced sex, as it profited white slavers to breed more slaves," says Prof. Clarence Lusane, Ph.D., Black History in the White House (San Francisco: City Lights Books, 2011), Chapter 9, pp 416. "White men frequently had sex with the black women they enslaved. The pervasiveness of this practice was such that more than half of those in the contemporary United States who claim African American heritage have documentable white ancestors. . . . According to scholar Henry Louis Gates, 'fully 58 percent of African Americans have at least 12.5 percent European ancestry,'" p 417. The term is "octoroon."
Thomas Jefferson (1743-1826), Notes on Virginia (1797), p 298, had provided background on this subject. So did Rep. Horace Mann, Slavery and the Slave-Trade (1849), p 19. Rev. Theodore D. Weld noted slavers' stamping "their own image in variegated hues, upon a swarming progeny!" in Bible Against Slavery (1837), p 94.
As family destroyers, slavers' policy was "to part children from their mothers at a very early age . . . before the child has reached its twelfth month . . . to hinder the development of the child's affection toward its mother, and to blunt and destroy the natural affection of the mother for the child."—Frederick Douglass, Narrative of the Life of Frederick Douglass, Chapter 1 (1845). Kentucky clergyman Rev. Robert J. Breckinridge in the African Repository, 1834, said likewise.