the notion of smoking causing brain damage, and having residual effects.

50 million casualties and a World War later, perhaps they were convinced!

Sadly, No.

People nowadays do not know as much about residual effects of tobacco, as children did when Edison referenced the concept in his 1914 memo on the subject impulse—a memo U.S. children of 1914 could understand, as education then included basic science to understand such data!

And despite the centuries of tobacco-brain damage data, 'libertarianist' denouncing of 'prohibitionist' laws that would prevent tobacco-caused violence continues unabated!

Hitler surrounded himself with smokers, people like himself, e.g., Adolf Eichman. "There was . . . nothing unique about Hitler."—Prof. W. Hugh Thomas, M.D., The Murder of Adolf Hitler (New York: St. Martin's Press, 1995), p 272. He had the typical smoker behavior pattern.

An explicit record exists of Eichmann's symptoms. Eichmann's typical smoker symptoms were observed and explicitly reduced to writing by one of his captors: symptoms recorded as follows,

"oblivious to every impulse—compassion, remorse, respect for the sanctity of life"; "maddening, almost unbelievable, moral obtuseness"; "he truly did not understand that he had done wrong."—Peter Z. Malkin and Harry Stein, Eichmann In My Hands: A Compelling First-Person Account By The Israeli Agent Who Captured Hitler's Chief Executioner (New York: Warner Books, 1990), pp. xiv, 3, 5, respectively.

Eichman, too, was a typical smoker. He was "[p]ronounced to be 'normal' by half a dozen psychiatrists."—Eric A. Johnson, Nazi Terror, supra, p 68. Of course, once it is assumed that being a smoker is "normal," their behavior, including mass killings, is then deemed "normal." Of course, smokers kill people, it's normal—killing spouses, children, babies, the unborn, co-workers, strangers, up to whatever the limit of their ability. Smoker killings are normal. In law, the term is "natural and probable consequences."

"The trouble with Eichman was precisely that so many were like him [smokers deemed "normal" by persons unfamiliar with smoker-brain damage and criminal propensities data] . . . terribly and terrifyingly normal. . . . this normality was much more terrifying than all the atrocities put together, for it implied that this new [smoker] type of criminal, who is in actual fact hostis generis humani [or, "dépossédés du sens humain"], commits his crimes under [abulic] circumstances that make it well-nigh impossible for him to know or feel that he is doing wrong."—Hannah Arendt, Eichman in Jerusalem: A Report on the Banality of Evil (New York: 1963 and 1994), pp 25 and 276.

For smokers to not know that they are doing wrong, is normal! for them. This anosognostic characteristic of theirs is ancient data!

A smoker is unable "to appreciate the wrongfulness of his conduct," nor "to conform his conduct to the requirements of the law [such as anti-murder law]." Reference People v Matulonis, 115 Mich App 263; 320 NW2d 238 (1982) (a case on physical deterioration of the brain due to typical smoker traits caused by brain damage, in context of determining if the person is insane within the meaning of the law (for criminal responsibility purposes).

To prevent the prevalance of smoker brain damage and resultant violent behavior as documented for centuries is why our ancestors of 1897 Iowa, 1897 Tennessee, 1909 Michigan, etc., banned cigarettes! Yet the 'libertarian'-types keep denouncing such basic prevention!

No laws or orders exist requiring people to kill others via the tobacco poisoning process. Likewise, no laws or orders existed in Nazi Germany requiring people to kill others via the Holocaust. For background on this, please (if you have not already) see Prof. Daniel J. Goldhagen, Hitler's Willing Executioners: Ordinary Germans and the Holocaust (New York: Alfred A. Knopf, 1996), and Excerpt. In fact, Germans volunteered to kill Jews, just as people now volunteer to raise, manufacture, distribute, and sell tobacco to kill smokers and nonsmokers. "It was the Germans' volunteerism, expressed in so many different ways, which made them so deadly and which produced this . . . evaluation of them: 'Their record is fatal because, above and beyond the [alleged] orders, they individually and voluntarily, actively and tacitly, endorsed, enjoyed and enlarged the official program [of extermination].'" Goldhagen, p 395.

In essence, everyone was delegated, like tobacco pushing, to be 'executioner' (of Jews or any disfavored group members). Liberated to kill. No more nasty prohibitionist governmental restraints!

Likewise, tobacco pushers via TTS, delegate killing of any smoker or nonsmoker.

Such killings occur without prior 'due process of law.' Even the same killing gases (carbon monoxide and hydrogen cyanide) are used.

Another myth to refute, is the myth that Hitler, almost by magic, ceased his functioning. How? By suicide!
---
The myth of Hitler's suicide is an example of magical thinking. The Allies wanted him out, so he magically committed suicide. How convenient!
---
No, the real truth is more mundane. There was never medical evidence verifying the suicide myth! only self-serving contradictory allegations! See Prof. W. Hugh Thomas, M.D., The Murder of Adolf Hitler (New York: St. Martin's Press, 1995).
---
In fact, claims of Hitler's "suicide" are so absurd, as to not warrant being responded to respectfully. "I treat the subject lightly because to a [trained analyst] it [the suicide claim] is so totally ridiculous as hardly to warrant being taken seriously. To treat such testimonies [claims] with anything else than the ridicule they deserve does not serve, and indeed has not served, historical truth. . . . The whole story . . . is totally farcical."—Thomas, Murder, supra, p 112.
---
The "farcical" claims were that Hitler poisoned himself, or shot himself, disregarding autopsy evidence of no bullet wound, no poison, in the body! The claims had been pure inventions, fabrications, unverified, contrary to the actual objective evidence! Of course, pathologist Dr. Thomas found them "farcical."
---
The fabrications were made up as the "witnesses" went along, even changing their own stories! Incredible!
---
Another way of dismissing false claims is with words such as these, "It is not worthwhile to engage in a direct refutation of such a viewpoint, since it consumes time which could otherwise be more usefully employed," says Walter Rodney, Ph.D., How Europe Underdeveloped [Exploited] Africa (London: Bogle-L'Ouverture Publications, 1972; Howard University Press, 1974, 1981, 1982), § 2.2 (a.)
Tragically, due to the malicious, murderous, "tobacco taboo" (censorship of tobacco-caused news such as of smoker mental disorder symptoms, e.g., abulia), neither Malkin, Stein, Arendt, Johnson, nor Goldhagen recognize that what they are citing is smoker symptoms. Try as they did, they simply lacked the basic grade-school educational skills and knowledge to recognize, to understand, the symptoms that they were observing.
---
Education had been horribly "dumbed down" since the high level of the 1890's. Back a century ago, grade school children were taught more about tobacco brain effects than now even Ph.D.s typically know! These authors, aincerely attempting to understand smoker Hitler and Germany, lacked, through no fault of their own, the basic grade-school level subject-matter knowledge to be able to do so on this point.
---
This site, relying on their otherwise excellent data, helps you, the reader, to understand more deeply.
In no nation is there a law 'requiring' evil, slavery, murder, tobacco planting, raising, manufacture, distribution, selling. However, there are sometimes 'enabling acts,' laws or court settlements pre-empting local authorities from enforcing the right to life.
---
Nazis passed an enabling act, 'authorizing' genocide, but they overlooked the 1923 Treaty. For such legislators to overlook a higher law, did lead to their being executed. Reichstag President Hermann Goering was sentenced to be hanged, for having done an overt act, the signing (in his capacity as presiding officer of the legislature, the Reichstag) of the 1933 'enabling act.'
---
Similarly, tobacco lobbyists oft obtain from compliant legislators, an 'enabling act' or 'pre-emption' law forbidding local authorities (or employers) to protect people, just as the Nazis had done. Such enablings/pre-emptions delegate to anyone (typically tobacco pushers and smokers) to be 'executioner' without due process of law, and so of course are unconstitutional as per pure-air-site references. Those law signers too, congressmen, legislators like Goering, as the Nurnberg precedent shows, can subsequently be prosecuted, and ordered hanged for their criminal words and actions, such as voting for or signing an "enabling" / pre-emption act or law.
---
U.S. Supreme Court cases against unconstitutional delegations of authority include
---
See (in criminal law context) also the The Nurnberg Trial, 6 FRD 69 (1946), specifically, the Goering and Kaltenbrunner precedents for convicting and punishing legislators and accessories for crimes committed in their legislative/accessory capacity.
---
Note also
U. S. v Alstötter et al. ("The Justice Case"), 3 TWC 1; 6 LRTWC 1; 14 Ann Dig 278 (1948) (trial of judges for their decisional crimes)
The Doctors' Trial (medical killings and experiementations trial)
The Einsatzgruppen Trial (killers' trial).
---
In slavery context, Stephen S. Foster had cited guilt of legislators for passing an enabling act, Brotherhood of Thieves (1843), Chapter I, § 5, pp 21-22.
---
Re TTS, enabling what is medically recognized as a "holocaust" is clearly well within the prosecution and conviction range, for the 'universal malice' crime of having voted for, passed, signed, the 'enabling act' - 'pre-emption law' that will foreseeably lead to deaths as 'natural and probable consequences,' thus 'intentional.'
FOR MORE INFORMATION
SEE TCPG'S DETAILED WEBSITES
SITES WITH 19TH CENTURY
DATA ON SMOKING AND CANCER
OTHER RELATED SITES
Those who are educated on the subject of mental disorder, even now, can 'diagnose' Hitler as mentally ill, by watching old newsreels of the man and his body language. For example, his body movement, specifically, hand gestures are typical of mental disorder—too high up, approaching his own face. Normal gestures are lower.
Remember, Hitler was a smoker, expelled from school at age 8 for smoking. His behavior shows typical effects of smoking, abulia—loss of willpower and self-control; delusional reasoning; murderous; pornography lover; perverted; suicidal; all in all, severe brain disease.
"Psychotic emperors, presidents, prime ministers and dictators have left their smudged mark on every page of history,' observed Dr. Russel Lee. . . ."—Robert Campbell, et al., Human Behavior: The Enigma of the Mind (New York: Time-Life Books, 1976), p 17. Smoker Hitler is a clear example.
Re the "sweeping political success on the part of a private 'unperson' [Hitler] would be explicable only if one assumed extremely pathological motives, not only in Hitler himself, but in the collective psyche of the Germans of his day [era]," says Lothar Machtan, Ph.D., The Hidden Hitler (New York: Perseus Basic Books, 2001) (Review 1, 2, 3, 4). Of course, as Germany was "the very land of smokers" -- psychopaths!
Please read the World War II Secret U.S. Report on Hitler, by Dr. William Langer. It is thorough, and lists a number of symptoms, along with historical context, that can help people understand what goes on in the mind of a smoker who gets power. (Ed. Note: For Dr. Stuart Stein's 1998 background paper on Dr. Langer's book, click here.)
Another fact to note is that in that era, it was known that "syphilitics are forbidden to smoke" because "'the localization of the toxic action of nicotine is much like that of syphilis'," that is, upon the nerves and blood-vessels," John Harvey Kellogg, M.D., LL.D., F.A.C.S., Tobaccoism or How Tobacco Kills (Battle Creek, MI: The Modern Medicine Publishing Co, 1922 and 1923), p 41 and p 77, respectively. One could add that due to the similar brain damage effects of both tobacco and syphilis, this is obvious advice. Hitler had syphilis. (As a smoker, his ethical and impulse controls became impaired, thus his behavior became more deviant, including sexually, leading to that effect, among others).
Hitler is yet another example of "how disease . . . has frequently changed the course of civilization." See the concept cited by Frederick F. Cartwright (medical historian) and Michael D. Biddiss (history professor, Cambridge), Disease and History (New York: Dorset Press, 1972). And in turn, see also Howard N. Simpson, Invisible Armies: The Impact of Disease on American History (Indianapolis: Bobbs-Merrill, 1980).
The data rebuts those who allege that Hitler was "anti-tobacco." Yes, in the same way a Jesse Helms would be!! Helms had surgery for tobaco-induced heart disease, a quadruple bypass. But he is still pro-tobacco for everybody else! For us, his attitude is, 'Die, sucka!!' He is solely interested in protecting his own health, yours—is to spit on!
Admittedly, almost everybody—even the tobacco lobby—says it's ok to occasionally talk about tobacco!! That was about all the Nazis did! Nothing meaningful like the Tennessee or Michigan cigarette bans occurred. They didn't do the basic step No. 1, to get rid of the product, get rid of it. Don't just talk about it!! And do half-measures.
Remember, in 1885, just before Hitler was born, it was known that Germany was "the very land of smokers!" as stated in the book by Meta Lander, The Tobacco Problem, 6th ed., supra, p 308. People of that era wouldn't be suckered by a scam claim of him being 'anti-smoking'!

Smoking in fact increased in Germany after Hitler became Chancellor!! during half his term, the first six years (1933-1939, before the War (1939-1945). The tobacco lobby emphasized that it was an early and ardent supporter of his. Under Hitler, "the Nazis continued to supply tobacco to their troops."—David Spitz, "History," Time Magazine, 3 May 1999, p 16. Hitler thus cannot be called "anti-tobacco."
But pretending it for the sake of discussion, arguendo, let's suppose it! If Hitler was "anti-tobacco," it would only be because his own doctor told him it was hurting him personally (like Jesse Helms). Hitler was lazy, he didn't study, so he wouldn't have known a thing about it more than any half-educated layman! (American children knew more on the subject, with large numbers having been given a copy of Edison's 1914 letter.) So any "concern" by him while in office, would not be anything meaningful except—staff suggested it. Like the president, governors, or other officials, if there was something issued, he simply signed whatever the staff handed him. (Hitler signed over 10,000 offical documents during the short time he was in office. Obviously, he did not write them all! That's what staff does.)
German doctors were of course well aware of tobacco diseases, they were already then long known. (Oops, there goes another deliberate lying myth, the one that German doctors under Hitler discovered the cigarette-cancer link!! No they didn't, the cigarette-cancer link was known long before!!). So once something was on paper announced as health policy, minimal as it was compared to Tennessee's and Michigan's laws, it could be carried out, even with Hitler's approval being merely pro forma, merely signing something somebody else wrote. He was lazy and sickly, deteriorating while in office, and only worked a partial day while in office.
When people say "Hitler was anti-tobacco," the correct answer is to laugh and say, "So's Jesse Helms, ha ha! The joke's on you, sucka!"
Smoker Hitler followed U.S. Bible-Belt/Confederate untermenschen doctrine (from the slavery era) that some people have "no rights" worth respecting. Slavers, predominantly in tobacco, had declared slaves (blacks) to have "no rights"; Hitler followed slaver doctrine, and said Jews, Slavs, and other disfavored groups have "no rights."
---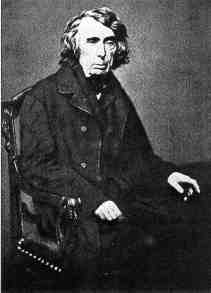 Pro-slavery tobacco user Roger Taney, who had said blacks have "no rights," had had the same mental disorder as Hitler (tobacco-caused delusional, hallucinating, and similar mental aberrations) and so likewise had denied that some people have rights, and had written a precedent (the Dred Scott decision) to that effect, one Hitler psychotically followed.
---
Pro-slavery tobacco user such as Roger Taney held what would be called the creationist or Nazi untermenschen view, i.e., that some people are created untermenschen, subhuman, thus have "no rights" worth respecting. They can be brutalized, robbed, burned, murdered, deported, enslaved, family-separated, anything. They have "no rights" worth respecting. Of course, such a view involves standard smoker 'delusions of grandeur,' as Dr. James L. Tracy cited in 1917.
---
Hitler was confirmed Roman Catholic at his mother's wish on Whitsunday 1904 in the Linz Cathedral at Linz, one year following the death of his father, says Alan Bullock, Hitler, A Study in Tyranny (Harper & Row, 1962), p. 26. Hitler was still going to confession and communion in 1918, says Konrad Heiden, Der Fuehrer: Hitler's Rise to Power (Houghton Mifflin Co, 1944), p 632.
---
Hitler also followed medieval Catholic precedents on massacres of Jews. Hitler was a Catholic "in good standing," saying, "'I am now as before a Catholic, and will always remain so.'"—John Toland, Adolf Hitler (Garden City, NY: Doubleday & Co, 1976), p 803. And he so remained to the end of his life: "not a single leader of the Third Reich—not even Hitler himself—was ever excommunicated," says Sam Harris, M.A., The End of Faith: Religion, Terror, and the Future of Reason (New York: W. W. Norton & Co, 2004), p 105.
---
Medieval Catholic precedents against Jews went to this extreme: "Attacks and expulsions of Jews were a staple of medieval history, so extensive that by the mid-1500's Christians had forcibly emptied most of western Europe of Jews," says Prof. Daniel J. Goldhagen, Hitler's Willing Executioners: Ordinary Germans and the Holocaust (New York: Alfred A. Knopf, 1996), Part I, Chapter 2, p 53.
---
"Hitler . . . consistently claimed to be Christian in his speeches and writings," says Prof. Michael Lackey (Morris Sun, July 2009). "Hitler . . . formulated a religious-based politics, which he and many Nazis believed to be based on 'true Christianity,'" says Prof. Lackey. Prof. Lackey's book The Modernist God State: A Literary Study of the Nazis' Christian Reich (Continuum, 22 March 2012). In that book, '[b]y defining Hitler's unique version of Christianity, Lackey has illuminated numerous literary works that allude to Hitler's Christian conception of the political." "Lackey first became interested in his research topic while reading black writers such as James Baldwin and Richard Wright, who claimed that the Holocaust was fueled by the Nazis' Christian conception of the legitimate political order." Prof. Lackey's The Modernist God State (2012) "seeks to overturn the traditional secularization approach to intellectual and political history and to replace it with a fuller understanding of the religious basis of modernist political movements. Lackey demonstrates that Christianity, instead of fading after the Enlightenment, actually increased its power by becoming embedded within the concept of what was considered the legitimate nation state, thus determining the political agendas of prominent political leaders from King Leopold II to Hitler."
---
"Hitler in turn deftly employed God-talk to describe Germany's calling and destiny. In his very first radio address he declared that 'the National Government would preserve and defend those basic principles on which the nation has been built.' These principles, he said, 'regard Christianity as the foundation of our national morality and the family as the basis of national life.' 'Positive Christianity' was the tag-phrase the party used for its platform and 'Kinder, Küche, Kirche' ('Children, Kitchen, Church') became something of a mantra." -- Fritz Stern, November 2004, cited by Prof. Larry Rasmussen, "The Steep Price of Grace: 100 Years after Dietrich Bonhoeffer's Birth, He Still Has Much to Teach Us" (Sojourners Magazine, February 2006).
---
"Hitler and the Nazis promoted a Christian nationalism, anti-communism, anti-Semitism, and return to traditional values which most Christians appreciated. The Nazi party platform specifically endorsed 'positive' Christianity. . . . Hitler explicitly appealed to Christianity on a regular basis and this was part of why he was popular. Not every Christian supported the Nazis, of course, but he was most popular with conservative Christians seeking a restoration of traditional values. . . . Adolf Hitler . . . did . . . keep saying that he believed in God, had faith in God, and was convinced that he was doing God's work. . . . Hitler often proclaimed his own Christianity, how much he valued Christianity, how important Christianity was to his life, and even how much he was personally inspired by Jesus - his 'Lord and Savior.'" See "Adolf Hitler, Nazi Germany: Christian Nationalism, Anti-Semitism."
---
"Across both theological disciplines and common piety, the Hebrew Bible (the Old Testament) had been eclipsed by the New Testament, the passion of Jesus had supplanted the passion of the People Israel, and the church as the New Israel had superseded "old" Israel as the elect People of God. In short, anti-Judaism in the churches and the universities flowed as a steady current within the broad river of anti-Semitism coursing through German society. . . . In a word, the 'most understanding people' did not take a stand because of their deep-seated Protestant acceptance of state authority in the traditional church-state alliance . . . . Citizenship loyalties and its demands trumped faith community loyalties and belonging to the global Body of Christ. . . . Because they were culturally captive, Protestant churches suffered confusion about true patriotism. Ideologically and institutionally aligned with the state, they were unable to take the measure of civic loyalties and faith community loyalties when these conflicted." -- Rasmussen, supra. [Rasmussen is Reinhold Niebuhr Professor of Social Ethics Emeritus, Union Theological Seminary, New York. See also his book, Dietrich Bonhoeffer: Reality and Resistance (WJK Press, 2005).]
---
"Nazis . . . expressed their religion through their artwork, mementoes, and symbols. Unmistakably, Christianity served as their religion of their expression. [Nazi] artifacts provide further evidence of Hitler's (and Nazi Germany's) Christianity," says James Walker, "Nazi Artifacts" (13 Nov 2005). (The site also has a photo of the "Catholic Church (St. Michael's), in Leonding, Austria where Adolf Hitler attended as a boy.") And: "One must not forget that Germany represented the most Christianized country in the world in the 1930s and 40s," says Walker, "Nazi photos" (20 May 1998).
---
For explanation of how this could be, see background on so-called "Christianity." For context including modern current parallel events, see, e.g., Paul Mason, "The real Greek parallel with Weimar" (BBC, 26 October 2012) (on the Greek Nazi / Religious Right coalition nactivities including attacking performances of movies or plays they disagree with. That happened in Germany, and is now occurring in Greece: "After the first-night disruption of The Silver Lake in Leipzig this is how its director, Douglas Sirk, described the scene at the theatre: 'The sturmabteilung filled a fairly large part of the theatre and there was a vast crowd of Nazi Party people outside with banners and god knows what, yelling and all the rest of it. But the majority of the public loved the play… And so I thought at first, well, things are going to be tough but perhaps it isn't impossible to overcome…[But] no play, no song, could stop this gruesome trend towards inhumanity.' (quoted in Kurt Weill On Stage, by Foster Hirsch). And this is how the director of Corpus Christi, Laertis Vasiliou, whose play was once again disrupted by far right demonstrators in Athens on Thursday night, described it in a message to me just now: 'We went ahead with the performance, which started with two hours of delay because of the fight outside the theatre between the police against the Christian fundamentalists and the Nazis. It was like hell. The noise from outside was clear inside the theatre during the performance. People were beaten up by Nazis and Christian fanatics.'" (See also "Alarm at Greek police 'collusion' with far-right" (17 October 2012)).
The Holocaust is, additionally, a consequence of "grace" preaching, the doctrine that all God's commandments including "thou shalt not kill" are "done away," and replaced by politician laws. See Martin Luther's "Against the Murderous and Thieving Mob of Peasants" (1525), summary of this doctrine: "under the New Testament, Moses [God's Law] does not count; for there stands our Master, Christ, and subjects us, along with our bodies and our property, to the emperor and the law of this world, when he says, "Render to Caesar the things that are Caesar's' [Luke 20:25]" (paragraph 5). "In Mein Kampf, Hitler listed Martin Luther as one of the greatest reformers," says Jim Walker, "Martin Luther's dirty little book: On the Jews and their lies A precursor to Nazism" (7 August 1996 and 20 November 2005).
Luther's pathological "passion for political autocracy ensured a mindless and provincial political absolutism which reduced the vast majority of the German people to poverty, to a horrible torpor and a demeaning subservience," says William L. Shirer in The Rise and Fall of the Third Reich (New York: Simon and Schuster, 1959).
For additional background on Hitler's religious beliefs and practices, see "Adolf Hitler, the 'Hitler's religious beliefs section'."
---
And note that as many so-called "Christians" do not believe that "thou shalt not kill" (or any other Bible command or principle) is applicable to tobacco, a holocaust-level killer in tens of millions, they could not consistently have a quarrel with Hitler's few millions. Hitler was following "Christian" precedents cited herein (not to mention prior holocaust-level killings of Indians and slaves).
---
As killing Indians and slaves in the millions was OK to "Christians," a few more millions more or less could certainly logically pose NO problem to them. "When you head South, you're talking about two things—tobacco farmers and evangelicals," said Ralph Reed. So of course, Hitler remained "in good standing." (Hitler met the societally accepted definition of "Christian," just say the name, "talk the talk," no need to do any "walk the walk" whatsover; "grace" takes care of that!)
---
Incidentally, as a side note, but relevant, note that since "Christians" have accepted, condoned, nay, even committed, for centuries' duration, these anti-Indian, anti-slave, anti-smoker holocausts, "Christians" set the stage for a further killing step, abortions. Don't tell the webmaster, 'Christians object to abortion! Not so . . . , their "objection" is carefully limited to the limited extent of certain of their carefully-identified personal pet peeve methods of baby-killings that they purport to object to; the "Christian" objection is not to baby-killings per se. I refer to the century-long medically documented tobacco role in abortions, both first-hand and second-hand. No known "Christian RTL leader" is on record as opposing the use of tobacco to kill the unborn or new-borns, or by fires. [If you disbelieve, check out the "No-Smoking" activist leadership: not a "Christian" clergyman among them! the disdain for "thou shalt not kill" is that prevalent among "Christians"!]
---
Hitler was no different than the average "Christian." He was typical, within the norm. "There was . . . nothing unique about Hitler."—Prof. W. Hugh Thomas, M.D., The Murder of Adolf Hitler (New York: St. Martin's Press, 1995), p 272. And see
Genèse de l'Antisémitisme: Essai Historique (Paris: Calmann-Lévy, 1956, transl., The Teaching of Contempt: Christian Roots of Anti-Semitism (New York: Holt, Rinehart and Winston, 1964), by Jules Isaac (1877-1963)
German Protestant Theologians Under Hitler, by History Prof. Robert Ericksen (Yale Univ. Press, 1985)
The Crucifixion of the Jews (Macon, Ga.: Mercer Univ. Press, 1986) by Temple Univ. Prof. Franklin H. Littell, citing that Adolf Hitler indeed died a Catholic (with an annual mass celebrated for his memory in Madrid), and Herman Goering died a Lutheran
Under His Very Windows: The Vatican and the Holocaust in Italy, by Prof. Susan Zuccotti (concerning Pope Pius XII and other high Vatican officials)
A Moral Reckoning: The Role of the Catholic Church in the Holocaust and Its Unfulfilled Duty of Repair (New York: Alfred A. Knopf, 2002) by Harvard Univ. Prof. Daniel Jonah Goldhagen (Excerpt)
Theologians Under Hitler: Could It Happen Again?" (Rev. Steve D. Martin: PBS, 2006) (Background; DVD).
---
For example, Protestant Prof. Gerhard Kittel (a world famous Bible historian), of Tubingen University, taught that ancient anti-Semitism should be turned into action, specificially, barbaric brutality: "We [Germans] must not allow ourselves to be crippled because the whole world screams at us of barbarism," and teaching against concern for world opinion because how Germany "regulates its own cultural affairs does not concern anyone else in the world."
---
The great "Christian" scholar Paul Althaus spoke of Hitler's rise to power as "a gift and miracle of God" (1933). Another such "Christian," Emanuel Hirsch deemed it a "sunrise of divine goodness."
---
This gushy clergy policy of defending politicians is sycophantic. Such clergy's world view is this: "we [alleged Christians] have simply to do with the government in fact, and its acting head [politicians] as representing to us, however imperfectly in the civil sphere, the government of Christ. Our subjection [to politicians] takes the form of obeying the [politician] laws, paying taxes, lending our influence on the side of authority," and "Christians were really the greatest friends of order, and it was not only their interest but their recognized duty to occupy no doubtful position toward the Roman state [government]," say Very Rev. H. D. M. Spence, M.A., D.D. and Rev. Joseph S. Exell, M.A., eds., Vol. 22, The Pulpit Commentary, I Peter (Grand Rapids: Wm. B. Erdmans Pub Co, 1950), p 122. [Such demonized clergy were likewise sychophantic to wars and to slavery].
---
In 1543, Martin Luther "wrote that Jews' synagogues should be set on fire, prayerbooks destroyed, rabbis forbidden to preach, homes 'smashed and destroyed,' property seized, money confiscated, and that these 'poisonous envenomed worms' be drafted into forced labor or expelled 'for all time,'" says the article "Martin Luther and the Jews." See also Jim Walker, "Martin Luther's dirty little book: On the Jews and their lies: A precursor to Nazism" (7 August 1996 and 20 November 2005).
---
Luther was "the greatest antisemite of his time, the warner of his people against the Jews," bragged the "leading Protestant clergyman, Bishop Martin Sasse" in 1938, says Prof. Daniel J. Goldhagen, Hitler's Willing Executioners: Ordinary Germans and the Holocaust (New York: Alfred A. Knopf, 1996), p 111. Defending Nazi antisemitism, Bishop Sasse "published a compendium of Martin Luther's antisemitic vitriol shortly after Kristallnacht's [10 November 1938] orgy of anti-Jewish violence. In the forward to the volume, he [Bishop Sasse] applauded the burning of the synagogues and the coincidence of the day: 'On November 10, 1938, on Luther's birthday, the synagogues are burning in Germany,'" supra, p 111. Indeed, "eliminationist antisemitism . . . pervaded the Protestant churches [so] many prominent Church leaders threw their moral weight behind anti-Jewish measures that were still more radical than those of Kristallnacht," supra, p 111.
---
Remember, Luther was, as his church knew and remembered even hundreds of years later, and bragged, "the greatest antisemite of his time." Martin "Luther's 1543 book, ' On the Jews and their lies,' took Jewish hatred to a new level when he [Luther] proposed to set fire to their synagogues and schools, to take away their homes, forbad them to pray or teach, or even to utter God's name. Luther wanted to 'be rid of them' and requested that the government and ministers deal with the problem. He requested pastors and preachers to follow his example of issuing warnings against the Jews. He goes so far as to claim that 'We are at fault in not slaying them' for avenging the death of Jesus Christ. Hitler's Nazi government in the 1930s and 40s fit Luther's desires to a tee," says James Walker, "Martin Luther's dirty little book: 'On the Jews and their lies': A precursor to Nazism" (7 Aug 1996 and 20 Nov 2005).
---
Luther had also repealed all the Bible Commandments in their entirety. Luther had decreed, "under the New Testament, Moses [God's Law] does not count; for there stands our Master, Christ, and subjects us, along with our bodies and our property, to the emperor and the law of this world, when he says, 'Render to Caesar the things that are Caesar's' [Luke 20:25]. Paul, too, speaking in Romans 12 [13:1] to all baptized Christians, says, "Let every person be subject to the governing authorities." And Peter says, "Be subject to every ordinance of man" [I Pet. 2:13]. We are bound to live according to this teaching of Christ, as the Father commands from heaven, saying, "This is my beloved Son, listen to him" [Matt. 17:5]." (Source: Luther's "Against the Murderous and Thieving Mob of Peasants" [1525], paragraph 5). By declaring all the commandments repealed, and the replacement laws as politicians' only, Luther had set the stage for the Holocaust.
---
"Protestants . . . were in the majority in most of the rest of the country . . . in the main most of the German Protestants were Lutherans and members of the state-sponsored Evangelical Church," says Eric A. Johnson, Nazi Terror: The Gestapo, Jews, and Ordinary Germans (New York: Perseus Basic Books, 1999), p 222.
---
"It has long been acknowledged by historians that antisemitism, at least in its mildest forms, was present to some extent in almost every social and political stratum of the German Kaiserreich. . . . Olaf Blaschke's recent work on German Catholicism in the Kaiserreich, for example, made the controversial argument that anti-Jewish prejudices were so deeply embedded in the worldview of Catholic laypeople, priests, and political leaders that we should be careful not to draw too sharp a distinction between the attitudes of German Catholics and their Protestant countrymen," says Barnet Hartston, "Review of Lars Fischer, The Socialist Response to Antisemitism in Imperial Germany," H-German, H-Net Reviews, November, 2007, citing Olaf Blaschke, Katholizismus und Antisemitismus im Deutschen Kaiserreich (Göttingen: Vandenhoeck & Ruprecht, 1997).
---
"Hitler [and Lutheranism] did not spring from a void; the excesses perpetrated by him [i.e., by the populace] were a culmination of a straight, relentless line of persecution that had been going on for centuries, from the time of the Crusades through the First Reich--the Holy Roman Empire--in the Middle Ages to the Second Reich of Bismarck and Kaiser Wilhelm II, when a strong belief in German racial superiority was developed.
"He [Hitler] was the logical heir to the bloodthirsty prophets as well and, like them, he was dynamic and ruthless, possessed by apocalyptic fantasy and completely convinced of his own infallibility. . . . Each of the old prophets felt he had to destroy one great corrupting force. In Hitler's case it was the Jews--an ancient target--and their elimination was only a necessary cleansing which would bring the world to its final glory. . . .
"It was this inherited apocalyptic vision that inspired Hitler to [libertarian-style approve the populace's desire to] massacre millions of Jews. He had no qualms. 'I believe that I am acting in accordance with the will of the Almighty Creator,' he said. 'By defending myself against the Jew, I am fighting for the work of the Lord,'" says John Toland, The Last 100 Days (New York: Random House, 1965), p 232.
---
Rev. Dietrich Bonhoeffer said, "The Church of Christ has never lost sight of the thought that the 'chosen' people (the Jews) who nailed the redeemer of the world to the cross, must bear the curse for its action through a long period of suffering. . . . ."
---
Hitler followed medieval precedents on massacres of Jews. He was a Catholic "in good standing" — "'I am now as before a Catholic, and will always remain so.'"—Toland, Adolf Hitler, supra, p 803. And he so remained: "not a single leader of the Third Reich—not even Hitler himself—was ever excommunicated," says Sam Harris, M.A., The End of Faith: Religion, Terror, and the Future of Reason (New York: W. W. Norton & Co, 2004), p 105.
---
In the article, "'Crusades': The holy wars proclaimed by the Christians in Western Europe at the end of the 11th cent. with the avowed purpose of wresting the Holy Sepulcher from the hands of the infidel Moslems; the c. marked a turning point in the history of the Jews of Christian Europe. From the prime objective of defeating the infidels in the Holy Land, Christians turned in an outburst of hate against the Jewish 'infidels' in their midst. As early as 1094, Godfrey of Bouillon declared that he would avenge the blood of Jesus on the Jews, leaving none alive. The First Crusade of 1096 brought with it the virtual extermination of the ancient Jewish communities of Speyer, Worms, Mainz [Germany], and others. . . . When the Crusaders finally reached Palestine and stormed Jerusalem (1099) they drove all Jews there into a synagogue and burned them alive. The pattern of anti-Jewish massacres . . . was repeated throughout Europe during subsequent c. (especially the Second and Third [Crusades])."—Dr. R. J. Zwi Werblowsky and Dr. Geoffrey Wigoder (Hebrew University, Jerusalem), The Encyclopedia of the Jewish Religion (New York: Holt, Rinehart and Winston, Inc., 1965), p 103. (Background).
---
Pope Innocent III in 1215 issued a decree that Jews must different clothing, e.g., a yellow or red badge, or a pointed hat.
---
"There are anti-Jewish rules in [Thomas] Aquinas's Summa [Theologica] that make [the] Nuremberg laws look mild."—Herman Wouk, War and Remembrance (Boston: Little Brown and Co, 1978), Part I, Chapter 17, p 168.
---
"Augustine, ever the ready sectarian, rejoiced at the subjugation of the Jews and took special pleasure in the knowledge that they were doomed to wander the earth bearing witness to the truth of scripture and the salvation of the gentiles. The suffering and servitude of the Jews was proof that Christ had been the messiah after all," says Sam Harris, End of Faith, supra, p 97. "Goldhagen also reminds us that not a single 104German Catholic was excommunicated before, during, or after the war, 'after committing crimes as great as any in human history.' This is really an extraordinary fact. Throughout this period, the [Roman Catholic] church continued to excommunicate theologians and to proscribe books by the hundreds, and yet not a single perpetrator of genocide—of whom there were countless examples—succeeded in furrowing Pope Pius XII's censorious brow," says Sam Harris, End of Faith, supra, p 104. "When we consider that so few generations had passed since the church left off disemboweling innocent men before the eyes of their families, burning old women alive in public squares, and torturing scholars . . . for merely speculating about the nature of the stars, it is perhaps little wonder that it [the church] failed to think that anything had gone terribly amiss in Germany. . . . Vatican officials . . . helped members of the SS . . . escape . . . in the aftermath of the war," says Sam Harris, End of Faith, supra, p 105.
---
During the Middle Ages' Plague, Jews were blamed. Killings of Jews began by "charges originating in Savoy" blaming Jews, and had the support of Emperor Charles IV. The result was that "60 large and 150 small communities were exterminated. . . . This was the greatest disaster which occurred to German Jewry in the Middle Ages."—Cecil Roth, B. Litt., M.A., D. Phil., and Geoffrey Wigoder, D. Phil., The New Standard Jewish Encyclopedia (Jerusalem: Masada Press, 1959-1975), p 319.
In Spain: "After the fall of the Roman Empire, the Jews were favorably treated by the Visigoths so long as the latter followed the Arian form of Christianity, but when they [the Visigoths] embraced Catholicism in 589 [C.E.] there was a reaction. From 612 onward, a relentless persecution took place under the direction of successive [Catholic] Councils of Toledo. . . . Freedom was brought in 711 by the invasion of the Arabs. . . . But with the waning of the Moslem domination, a more intolerant spirit began to spread from N Europe. In the middle of the 13th cent., the Dominican Order in particular initiated constant anti-Jewish propaganda. . . . In 1391, a wave of massacres beginning at Seville swept through the entire Peninsula. . . . After a series of popular outbreaks against them, the Inquisition was introduced in 1478. . . . In 1492, the Jews were . . . expelled from the country by an edict of Ferdinand and Isabella," p 1786.
"The expulsion from S. was succeeded and completed by those from Portugal (1497) and Navarre (1498)," p 1787.
"Murderous attacks became common after the First Crusade (1096)," p 694. "In 1096 . . . the Crusaders massacred the Jews throughout the Rhineland and the adjacent areas," p 746.
"The 1298 massacres inspired by a knight named Rindfleisch, those of 1336 led by leather-jerkined fanatics nicknamed Armleder, and especially those of 1348/9 . . . were on the widest possible scale and perpetrated with extreme barbarism; in the last mentioned series, over 350 localities suffered, and over 200 communities were utterly wiped out," p 746.
"The condition of the Jews further deteriorated under [French King] Louis IX (1226-1270), and in 1306 [under Philip IV], they were brutally expelled," p 694.
"The Protestant Reformation [era began well, but] Luther ultimately reverted to the traditional German anti-Semitic standard," p 747.
Russian Tsarina Elizabeth (1741-1762) [the head of the Russian Orthodox Church] "decreed the expulsion of the Jews from Russia in 1742," p 614. Two centuries later this anti-semitic attitude was continuing. "Russian Orthodox priests . . . taught . . . that 'Jews were both Christ-killers and dangerous revolutionaries' and [numbers of people became anti-semitic because] they 'believed their priests,'" says Richard Rashke, Escape From Sobibor (1982, 1995), p 275, referenced by Carl R. Schulkin, Ph.D., in "Escape From Sobibor: A Personal Review Essay."
---
For additional background, see, e.g.,
Christian Roots of Medieval Anti-Semitism, by Andrew Feldman (Antioch College Diss., 1973); and
Religious Violence between Christians and Jews: Medieval Roots, Modern Perspectives, by Anna Sapir Abulafia (Basingstoke, England; New York: Palgrave, 2002).
---
A medieval example of hatred of Jews relates to the Deuteronomy 23:12-14 command to have a sewer system, to bury, cover, human waste. "Christians" claimed during the Middle Ages, that this Bible command is 'done away.' Plague resulted. Casualties were primarily among Christians, less common among Jews obeying Deuteronomy 23:12-14. 'Christians' were enraged and blamed the hygienic Jews. Killings of Jews began by "charges originating in Savoy" blaming Jews, and had the support of Emperor Charles IV. The result was that "60 large and 150 small communities were exterminated. . . . This was the greatest disaster which occurred to German Jewry in the Middle Ages."—Cecil Roth, B. Litt., M.A., D. Phil. and Geoffrey Wigoder, D. Phil., The New Standard Jewish Encyclopedia (Jerusalem: Masada Press, 1959-1975), p 319. (See background.)
---
Hitler resumed the extermination process of the Catholic Middle Ages. Hitler followed "Christian" precedents, including that of the aforesaid "Godfrey of Bouillon [on] leaving none alive."
---
Hitler's "Christian" policy was "that the killings should be done as humanely as possible [pursuant to] his conviction that he was observing God's injunction to cleanse the world of vermin. [As a Catholic] he carried within him its teaching that the Jew was the killer of God. The extermination, therefore, could be done . . . as the avenging hand of God—so long as it was done impersonally, without cruelty. Himmler was pleased to murder with mercy. He ordered technical experts to devise gas chambers which would eliminate masses of Jews efficiently and 'humanely'"—Toland, Adolf Hitler, supra, p 803.
---
Himmler smoked "two cigars a day," says Toland, Adolf Hitler, supra, p 869. Cigars have long been linked to brain damage.
---
Himmler was Catholic and had attended Mass regularly. He wrote in his diary: "Come what may, I shall always love God . . . and remain faithful to the Catholic Church." He founded the SS on Jesuit lines, emphasing obedience, visualization, and organization, says James H. Brennan, The Occult Reich (New York: Signet, 1974), pp 114, 129, and 121 respectively. [See also movie of similar name: Nazis: The Occult Conspiracy].
---
Pope Pius XII described Hitler's anti-Bolshevism as "high-minded gallantry in defense of the foundations of Christian culture," says Toland, Adolf Hitler, supra, p 774. At the time of Hitler's sudden unprovoked attack on, and aggression against, Russia in June 1941, "A number of German bishops, predictably, openly supported the attack. One called it 'a European crusade,' a mission similar to that of the Teutonic knights. He exhorted all Catholics to fight for 'a victory that will allow Europe to breathe freely again and will promise all nations a new future,'" says Toland, Adolf Hitler, supra, p 774. (See Background).
---
Cardinal Ratzinger is quoted as saying "The Treaty of Versailles was deliberately intended to humiliate Germany and to burden the people with so much debt that it radicalized the people . . ." says Timothy W. Rybeck, "Forgiveness: Joseph Ratzinger and the War," The New Yorker, pp 66-73 at 68 (6 Feb 2006).
---
In Hungary, Cardinal Mindszenty engaged in "collaboration with the Nazis [and took] part in the deportation of the Jewish population to Hitler's death camps," says George Seldes, Witness to a Century (New York: Ballantine Books, 1987), p 418. Mindszenty believed "the Jews were to blame for all the ills in the world, the Jews had stabbed Germany in the back, the Jews were trying to run the world their way," p 419. ["On February 5, 1974, Pope Paul VI removed Mindszenty from his post as Cardinal-Primate of Hungary," p 422.]
---
In Yugoslovakia, Cardinal "Stepinac had been the chief chaplain of Hitler's Nazi Army," Seldes, supra, p 433. Stepinac had "Nazi affiliations," and made "newsreel appearances with [them] and their army," Seldes, supra, p 432.
---
In Spain, during the right-wing coup against the Spanish Republic, "[t]he entire German air force saw service in Spain. Goering's plan was to have each and every squadron get actual war experience in preparation for the world war Hitler was planning the year the Spanish conflict ended," p 345. Thus, for practice, "the Nazi German air services had destroyed [an entire city] Guernica and [had] killed two thousand in one square block in Barcelona, a Goering experiment [in bombing civilians] for the next war," Seldes, supra, p 309.
---
In the US, to aid and abet this, "Cardinal Daugherty in Philadelphia demanded that he [the U.S. newspaper publisher] stop [reporting here in the U.S.] "the eyewitness accounts of officially ordered atrocities by the German Nazis [and allies] but he [the publisher] refused," Seldes, supra, pp 308-309. "The Cardinal then [retaliated by publicly] calling for a boycott of the [U.S. publisher's U.S.] papers," p 309. "Having failed [with that], the Philadelphia Cardinal went to work on the big advertisers . . . all of whom were immediately intimidated by the word 'boycott,'" p 309. "Cardinal Hayes . . . announced publicly he prayed for a [fascist] victory" in Spain, p 310.
---
In Slovakia, "Monsignor Tiso was actually set up as a ruler" and "declared war on the United States," Seldes, supra, p 418.
---
A clergyman arrested by the Gestapo had been "accused of making [remarks] that, in his opinion, too few priests had spoken out against the Nazis. As he sarcastically told the [audience] only 60 of the roughly 25,500 German Catholic priests had cases pending against them at the time, so the rest of the priests, as he ironically put it, were surely 'model citizens,'" says Eric A. Johnson, Nazi Terror: The Gestapo, Jews, and Ordinary Germans (New York: Perseus Basic Books, 1999), p 227.
---
"The National Government will regard it as its first and foremost duty to revive in the nation the spirit of unity and cooperation. It will preserve and defend those basic principles on which our nation has been built. It regards Christianity as the foundation of our national morality, and the family as the basis of national life." Adolph Hitler, "My New World Order, Proclamation to the German Nation at Berlin," 1 February 1933.
---

Another example of the religious-right "Christians for Hitler" is Alphonse de Chateaubriand (1877-1951), author of La Gerbe des forces (nouvelle Allemagne) (Paris: B. Grasset, 1937). This "Christian" "made a pilgrimage to Nazi Germany in 1937 and quickly became converted into a fanatical worshiper of Hitler, whom he saw as a Christ-like figure, and into an unblushing admirer of [Nazi] Germany, which he found full of humanism and Christian ideals, wishing only peace with her neighbors. . . ."
---
"Christian" author Chateaubriand said "Hitler is immensely good. . . . If he salutes the masses with one hand he holds out the other faithfully toward God. . . . The thoughts of Hitler have their roots deep in the profound waters of the Christian sea. Hitler is trying to raise a Christian temple for Germany. . . . The [Nazis] are the beginning of the work of God."—Quotes from William L. Shirer, The Collapse of the Third Republic (New York: Simon and Schuster, 1959), p 441. (See Background).
---
Note that "the annihilation of the Jews was actively supported by French and Dutch citizens, Poles, Hungarians, Romanians, Slovaks, Ukrainians, Lithuanians, and Latvians. It is now also well documented that anti-Semitism in the United States and Great Britain prevented both countries from doing as much as they could have to publicize these genocidal policies or to mount a serious rescue campaign," says Prof. John W. Dower, War Without Mercy: Race & Power in the Pacific War (New York: Pantheon Books, 1986), Chapter 1, p 4, referencing Theodore S. Hamerow, "The Hidden Holocaust," Commentary, March 1985, pp 32-42, and David S. Wyman, Ph.D., The Abandonment of the Jews: America and the Holocaust, 1941-1945 (Pantheon Books, 1984) (Review).
---
Bernard Wasserstein, D.Phil., D.Litt., writes, "During the first two years of the war [1939-1941], when the German authorities bent their efforts to securing the exodus of the Jews from the Reich and from Nazi occupied territory, it was the British Government [under the anti-semite Winston Churchill] which took the lead in barring the escape routes from Europe against Jewish refugees."—Britain and the Jews of Europe, 1939-1945 (London: Clarendon Press, 1979), p 345.
---

Britain under smoker Winston Churchill obstructed Jews fleeing to safety, aided and abetted the Holocaust. Britain under Churchill, despite knowing the natural and probable consequences, foreseeable genocide, returned Jews seeking to flee Germany during the Holocaust, says Menachem Begin, The Revolt: Story of the Irgun (New York: Schuman, 1951, revised ed., Dell, 1977), p 17, and Chap IV, esp. pp 63-73.
---
Menachem Begin, later Prime Minister of Israel, quotes a member of Britain's Sixth Airborne:

"Oh, Gee, oh Gee, Hitler killed 6,000,000 Jews. The Sixth Airborne will kill 60,000,000 if you don't bloody well behave yourselves," p 94.
---
Prime Minister Begin gives a perspective of what six million killings mean, "more than a third [40%] of all the [16½ million] Jews in the world . . . same [ratio] applied to . . . Great Britain would give a death-roll of some sixteen millions . . . These facts are accepted as platitudinous by many today. Their awful significance is grasped by very few," p 84.
---
For overview of The Nuremberg Trial, see, e.g., Robert Shnayerson, "Judgment at Nuremberg," Smithsonian, pp 124-141 (Oct 1996).
---
For analysis of media role, see David Walsh, "US Prosecuted Nazi Propagandists as War Criminals: The Nuremberg Tribunal and the Role of the Media," WSWS (16 April 2003).
---
In contrast to "Christian" behavior, note these references:
Allan Harris Cutler and Helen Elmquist Cutler, The Jew as Ally of the Muslim: Medieval Roots of anti-Semitism (Notre Dame, Ind.: Univ. of Notre Dame Press, 1986)
Max I. Dimont, Jews, God, and History (New York: Simon & Schuster, June 1962)
Robert Satloff, Among the Righteous: Lost Stories from the Holocaust's Long Reach into Arab Lands (2006) (Background)
---
For related revisionist historical background, see, e.g.,
Ronald Bleier, "FDR, Gruber and me: Zionists stymie WWII rescue plan" (September 2006).
Milton Mayer, They Thought They Were Free: The Germans, 1933-45 (1955, 1966) (Excerpt)
"Prof. Richard Overy Interview" (on the beginnings of World War II, RT TV, 1 September 2009)
The allegations of Hitler as anti-smoking bring to mind the case of the bribed judge, Martin T. Manton. The case is United States v Federal Appeals Judge Martin T. Manton, 107 F2d 834 (CA 2, 1939) cert den 309 US 664; 60 S Ct 590; 84 L Ed 1012 (1940). Over a period of years, and 28 "distinct overt acts," Judge Manton took $186,000 in bribes. As part of his cover, to make himself look good, he had voted "pro-morality" in obscenity cases, e.g., U.S. v One Book Called Ulysses by James Joyce, 72 F2d 705 (CA 2, 1934). Hitler simply followed that precedent; the story of being pro-morality would serve as a cover story, a diversion off the mass evils.
It is well-established for over a century that most criminals are smokers. Hitler and his continuing criminal enterprise (CCE) gang members were disproportionately smokers, due to the cigarette link to criminal activity, due to the brain damage involved, producing what has been termed psychopathololgy, abulia, or anomie, a significant characteristic of which is significant impairment of ethical and impulse controls. In the US, the Hitler et al CCE would be prosecuted under RICO, 18 USC § 1961 concepts.
Nonsmoking activism, if successful, would have as a "natural and probable consequence," the prevention of creating future psychopaths, future Hitlers. Referring to nonsmoker Nazi-prevention efforts as itself Nazi, is an example of a Hitlerian "big lie" perpetrated to fraudulently conceal the tobacco role in Naziism.
---
As a side note, it must be noted that some people say that, for example, Pope Pius XII, did not do enough against the Hitler Holocaust. Here is a two-part answer.
1. Note the behind-the-scenes information on activism reported in the book, Hitler and the Vatican: Inside The Secret Archives That Reveal the New Story of the Nazis and the Church by Prof. Peter Godman (Free Press, 2004) [Review].
2. Bear in mind that, prior to Hitler, the tobacco-crime link had long been known; and that dealing with causes is more sincere, than the hand-wringers who whine about effects (or inadequacy of dealing with them). The actual fact is this, some few churches HAD TRIED to prevent the Hitler Holocaust, by trying to prevent the tobacco Holocaust (of which the Hitler Holocaust is only one fraction). Nineteenth-century-and-before prevention-oriented clergymen had cited that cigarette selling is a sin. Such people possessed a mental attitude that is now rare, respect for medical findings.
Recall the book Nineteen Eighty-Four [1984] by George Orwell. It cited that the truth of history was falsified, forgotten. Likewise occurs re "Christians" and Hitler. At the time, they obsessively supported him. Now, after the fact, they pretend the opposite, even to the extreme of calling Hitler, retroactively, an atheist. That is not what they said at the time! Nineteen Eighty-Four-style, they reverse the facts of history, and conceal them from their gullible members / sheeple.
For background on Iranian efforts to rescue Jews from the Nazi Holocaust, see articles such as "Abdol Hossein Sardari" (1914 - 1981), who "was an Iranian statesman and diplomat who saved the lives of many Jews during the Holocaust. He is known as The Schindler of Iran: The Life Story of Abdol Hossein Sardar. See also "Zero Degree Turn" ("Madare sefr darajeh"), a popular Iranian TV series (2007), on this subject.
---
When a clergyman (or a doctor, or anyone) opposes smoking, he is speaking against all the effects that foreseeably result from smoking, e.g.,
We can use the slavery analogy. Churches long cited data that slavery is a sin. Catholics did. Protestants did. The fact that average voters, en masse, choose to defy what the clergy advise (especially when doctors are supporting the clergy) is not something to blame the church for. One can lead a horse to water, or a sinner to truth, but cannot make him drink or repent!!
Finger-pointing at people such as Pope Pius XII is a type of blaming the messenger. The messenger brings the message. The people ignore the message. Problems arise. Then people finger-point at the messenger for not knowing how to react to their disregard of the original message!!
Nowadays the average person is quite ill-educated. So if the clergy were to resume preaching against smoking (as some have), the public would not believe them. The public doesn't believe the doctors, the researchers, why on earth would they believe the clergy!! So if some people, even a Pope such as Pius XII, are at a loss to know how to react to such massive public ignorance and apathy, are at a loss to know how to inspire people to cease and desist mass evil, don't point fingers at them. Ask yourself, what have YOU done to educate and inspire people to deal with the current Tobacco Holocaust, of which the above listed effects are sub-parts? If you yourself have done nothing, stop finger-pointing.
Hitler used disinformation to convince voters to support him and the Nazi Party. One myth was the "Dolchstosslegende," the "lie: that Germany did not lose the war on the battlefield, but because of the Dochstoss, or stab-in-the-back, 'by civilians,' 'by the Socialists,' 'by the Communists,' and 'by the Jews.'" German Army war commander Field Marshall Paul von Hindenberg knew this story to be disinformation, but refused to "speak out," says George Seldes, Witness to a Century (New York: Ballantine Books, 1987), pp 99-101. Hindenberg had given an interview immediately after the 11 Nov 1918 Armistice to four reporters including Seldes on the subject, but due to censorship, this interview was not published until after Hitler had attained power. (For more background, see Emmet Crozier, American Reporters on the Western Front [Oxford Univ Press, 1959], pp 273-279.)
An incdent from the Gestapo itself shows awareness that smokers' claims should be treated with skepticism. A smoker accused a priest of being anti-Nazi, but due to his odd behavior, the Gestapo dismissed the case. "The Munich Gestapo reported . . . that he [the smoker accuser] seemed 'very unsteady' and that he was 'a very strong smoker with fingers that were strongly discolored from nicotine,'" says Eric A. Johnson, Nazi Terror: The Gestapo, Jews, and Ordinary Germans (New York: Perseus Basic Books, 1999), p 230.
For background on Hitler's homosexuality, see, e.g., Lothar Machtan, Ph.D., The Hidden Hitler (New York: Perseus Basic Books, 2001) (Review 1, 2, 3, 4). This was hidden due to social stigma attached to the condition.
For background on the U.S. Central Intelligence Agency (CIA) helping Nazis escape justice, see, e.g., Yitzhak Benhorin, "Secret report: CIA created 'safe haven' for Nazis" (Israel News, 14 November 2010), "citing a 600-page report 'which the Justice Department has tried to keep secret for four years.'" See also Eric Lichtblau, "Nazis Were Given 'Safe Haven' in U.S., Report Says" (New York Times, 13 November 2010).
---
This site is sponsored as a public service by
The Crime Prevention Group.

Please visit our tobacco effects page.

Copyright © 1999 Leroy J. Pletten

Email TCPG